What kind of metal snap hook?
Metal snap hook,also known as metal buckle, d ring hook, swivel snap hook, lobster hook, key chain hook, mainly used in jewelry chain, ornaments, key ring, electronics, stationery, bags or lanyard at the end of the bag. The pendant or strap can be conveniently fastened to a D buckle or other round buckle.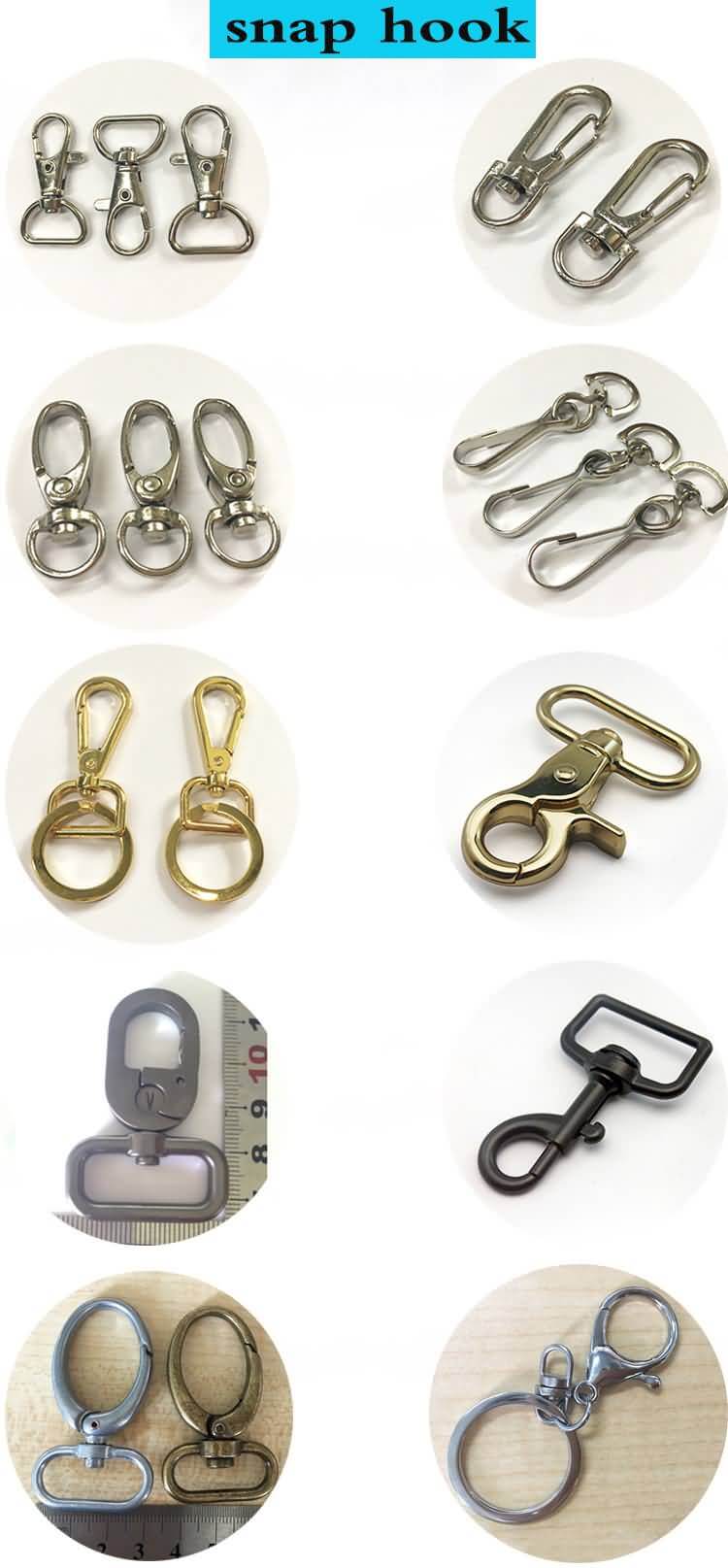 Material:
snap hook in life is very common, the use of a wide range of shapes and types are also more, general production materials for a variety of metal and plastic.
Color:
The most common to the snap hook is the zinc alloy, the color has the silver, gold, rose gold, gun color, the antique brass and black. A variety of colors can be different with other accessories. The effect of formation is also different.
Color processing process:
These colours are formed by plating or baking varnish. There are two kinds of plating, Hanging power (shiny color finish)and rolling(matt color finish), hanging plating than the color of the roller plating is shiny or bright, the price is more expensive.
Specifications
The normal diameter of the dog buckle is 1cm,1.5cm,1.8cm,2cm,2.5cm,3cm,3.8cm and so on. Of course, these can also be custom shapes, surface logo and dimensions.
Contact Us