Why not choosing custom flight tags as a gift?
Fabric key tag, made by embroidery or woven is one of our new applications for key tags. Compare to
metal or soft PVC key tags, it gives customers multiple choices. If your design is luggage tag,
back side can be made with transparent PVC holding your name cards or other data. If your design is
for key holder, with elegant embroidery patterns, mini size, easy to carry on,why not choosing
custom flight tags for a gift?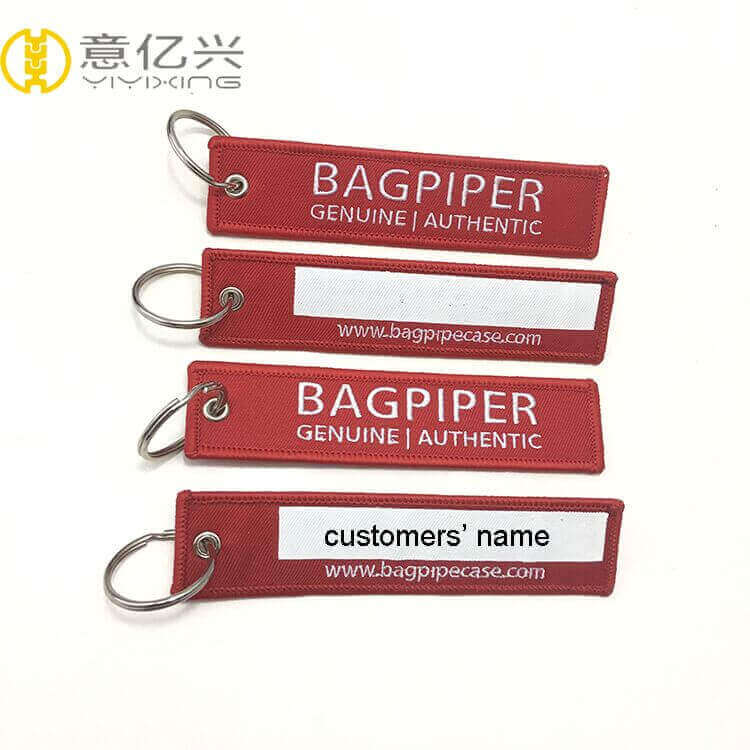 There is some advantages of custom flight tags;
1:Building airplane's reputation. if you would like to purchase some items for customer as a
gift, flight tags is a good choice. When your custom received your gift , your airplane's logo and
website is with high quality embroidery and tight stitching, a high end keyring. They like it very
much and always carry it on. It will help to build your reputation, bring more orders for you.
2: As a DIY name card holder. Recently, a new printing logo method came out, front side with
company business line embroidery, back side with a rectangle silkscreen logo and website, you can
write down name or telephone number or else. Parents always are concerned about their children's
travel safety, carry on home keys is also important, some kids is very naughty, may left the keys
when playing .They hope kids can remember their phone number if there is some urgent thing happens.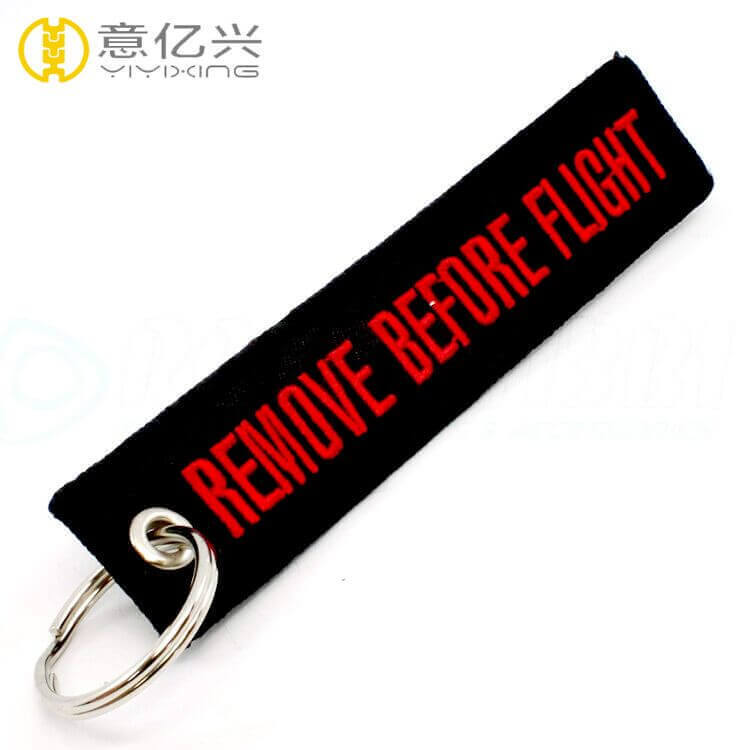 Some specification of custom flight tags is as follows:
Fabric options: polyester weave, twill (100% polyester), cotton twill, polyester-cotton TC twill,
cotton canvas, satin, felt, etc.
Production process: design, proofing, computer embroidery, edge treatment, metal parts processing,
product inspection and packaging.
Edge processing: lock edge, embroidery edge, laser cutting, hot cutting, die stamping, manual
cutting, etc.
Metal accessories: D buckle, key ring, chicken eye, climbing buckle, etc.
Specification: Usually the specification is 13 cm X3 cm or 12.5 cm X2.5 cm.
Sampling time: 2-5 days (according to the degree of difficulty). Welcome to make drawings and
samples!
Bulk Time: Determine Reasonable Production Time Based on Order Quantity.
As embroidery keychain gets more popular, many factory buy a machine to work on this filed. So
there will be a good quality and poor quality. What cause poor quality of keychain?
Common causes: poor thread tension
Solutions: adjusting tension, surface (120-140 g), bottom line (20-30 g)
Common reasons 2: poor quality of wire; non-lubrication
Solution: Use good quality embroidery thread; use silica gel lubricant
Common reason 3: The density of pattern data does not match the material and line.
Solution: Modify data
Four common reasons: poor installation method of embroidery frame and fixing method of fabric
Solution: Install embroidery frame correctly; Fixed cloth firmly
Common Reasons 5: Size of thread, needle and needle plate does not match
Solution: Make it consistent with pattern data and material
Common reason 6: Turn too fast
Solution: Reduce the turnaround
Let's get custom flight tag as a gift ;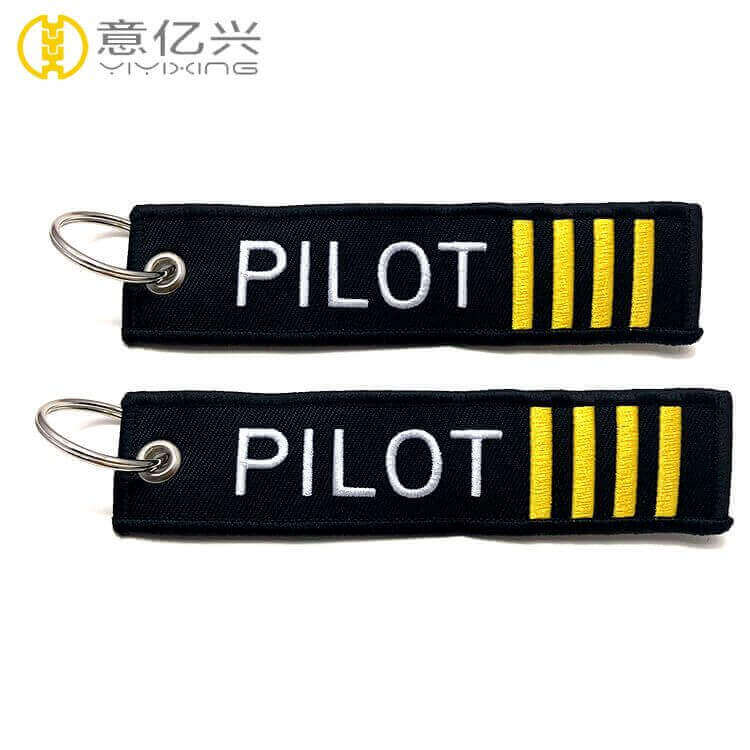 Contact Us