What's the application range of sublimation lanyard?
Sublimation logo lanyard is used widely in many field, lanyard content can be product brand, propaganda slogans, slogans, sports events, concerts, business activities, party names and other LOGO. Nylon, cotton, bamboo fibers and so on can not withstand high temperatures, it needs special and high cost treatment to heat transfer lanyard, which is cheaper, fast-delivery, with colorful printing, many customer choose it for exhibition, work ID card, mobile phone holder, key holder ect.
Let's go over this ;


Item: heat transfer lanyard/sublimation lanyard
Material: polyester
Size: 2*90 cm
Logo: double sides sublimation logo
Accessories: a silver hook ( for sure, you can choose other plating color, like ma black, gunmetal, gold ect)
Qty: mini order quantity usually is 1000, for start-up enterprise, personal use, or giveaway, small order qty is acceptable. As all of company is from small to large, it needs to accumulate over a long period, so we want to grow up with you ; any interest, pls feel free to contact us.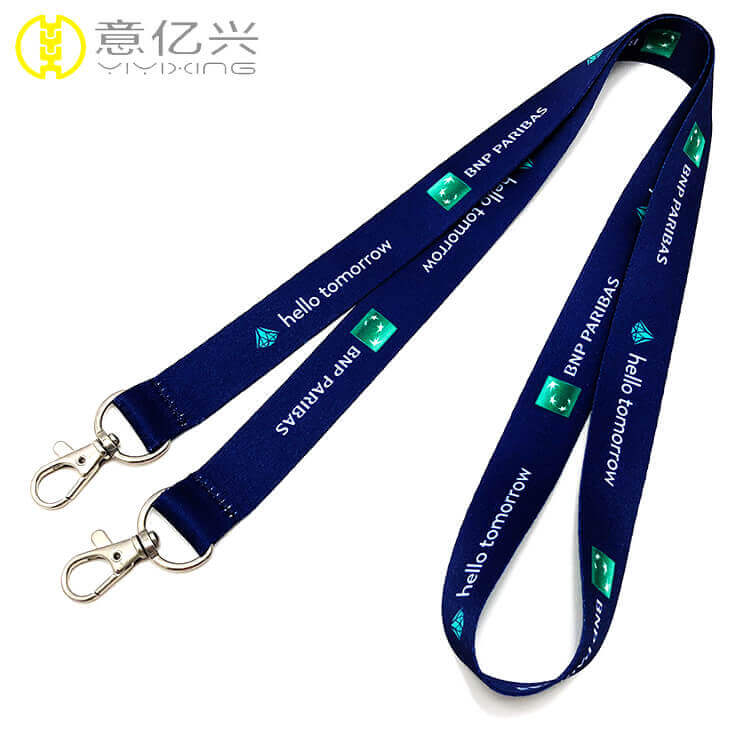 Item: sublimation lanyard
Material: polyester
Size: 2*90 cm
Logo: 2 sides sublimation logo
Accessories: double metal hook ( like lobster hook , crocodile buckle, J hook, o ring)
+ a pvc card holder / a pvc card with full color printed ( normal size:86*54*0.76 mm, which is much cheaper than that of custom size one)
Application: canton fair / exhibition / world cup/ nfl games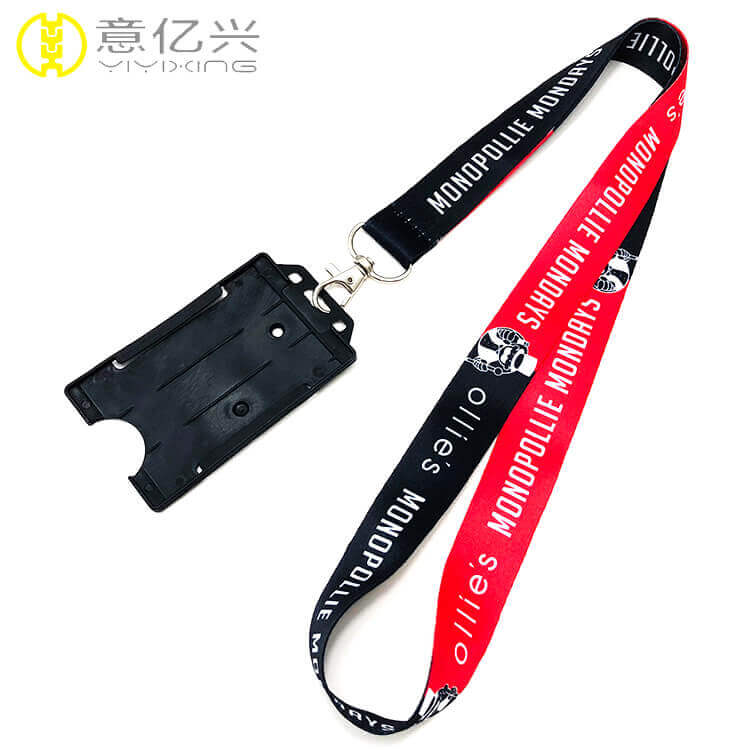 Item: neck strap
Material: double layer polyeter
Bottom tape: rough tape
Upper tape: smooth ribbon tape
Size: 85*2+10 cm
Logo: sublimation or silkscreen logo ( choose whatever you like)
Accessories: a silver lobster hook + a metal insert buckle/ a half metal buckle
Usage: for high end promotion gift / using within the company.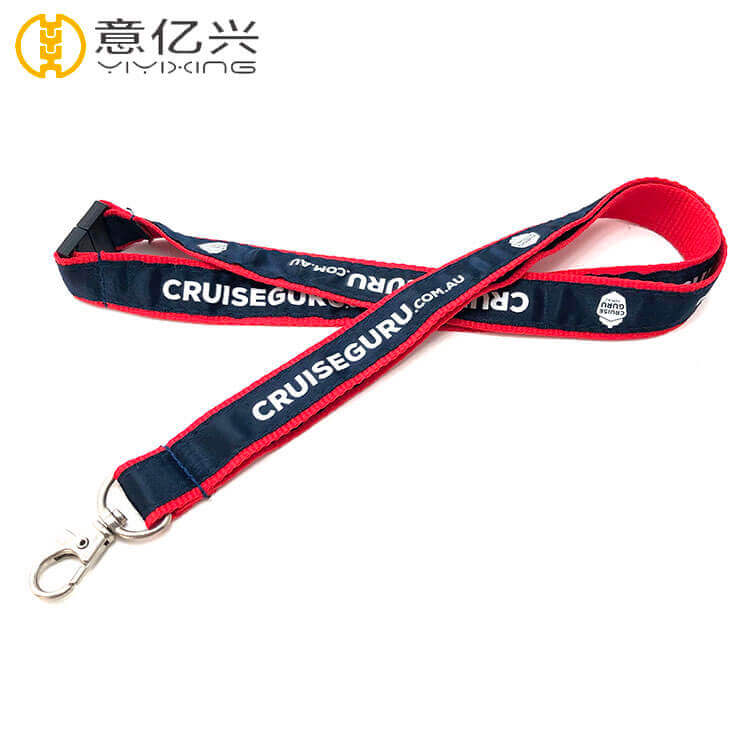 Item: phone lanyard(Short lanyard+ long lanyard )
Size: 90*2 cm / 17*2 cm
Material: polyester or nylon ( nylon is much common)
Accessories: a lobster hook + a mobile phone string for long lanyard, a lobster hook + adjustable plastic buckle
Usage : for mobile phone holder
So if you want to place an order of sublimation lanyard, but have no idea of choosing which type lanyard , pls kindly advise the application of lanyard. So that we can check price for you asap. Besides, if your time is urgent, we sincerely recommend simple lanyard with a metal hook, we can finish it within 7 days.
In order to customize their own LOGO personalized lanyard, small batch customization, more suitable for the requirements of small and medium-sized enterprises, in the process of customizing lanyard, we usually select several standard parameters as the benchmark, while the parameters such as color, loge and other parameters that need customization will be selected according to the law to make it easier to change and reduce the cost of enterprises.
Contact Us