Are you interested in zipper lanyards?
The lanyard zipper as one of the special decorative neck lanyard, is more small and lighter than a regular fabric lanyard. The zipper structure allow this lanyard adjust the neck open size, and more comfortable for people to wear it on neck. Your brand logo can be customized on the rubber puller, the size, color and shape can also be did follow client's design. This lanyard was used mould plastic zipper(vislon zipper) regularly, which tooth was made from POM, multi colors to for choice to fit your costume.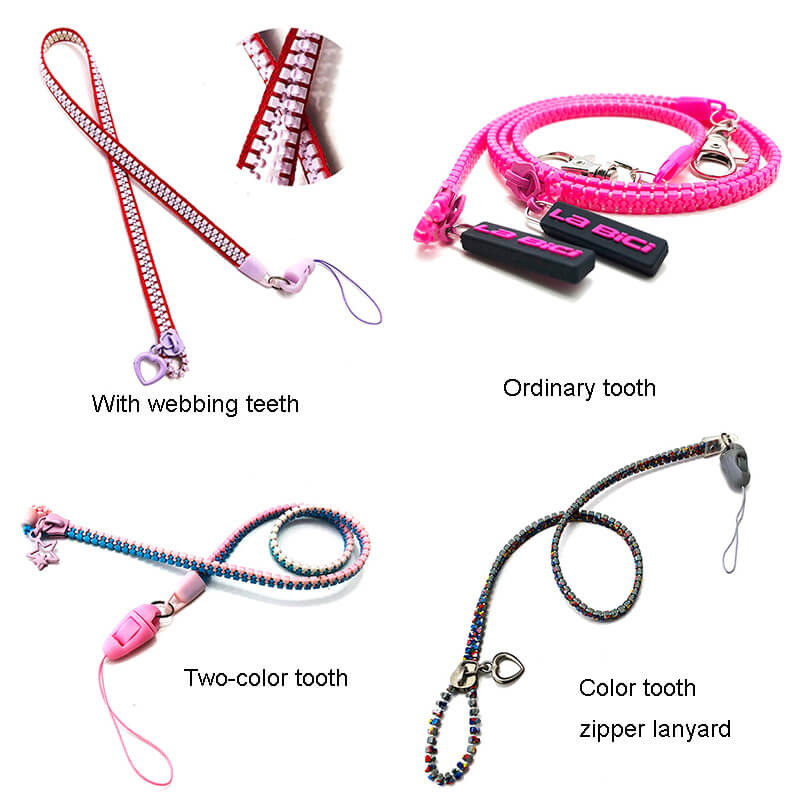 The width of the lanyard zipper is 5~10mm, because some of them have tape edges on both sides, some of them doesn't. The color of the zipper tooth and tape can be different, it is another way to make the lanyard zipper diversify. Length 80~90 cm to suit neck wearing, and can be adjustable by pull to zipper slider to open or close the zipper. It is also very convenient when you want to take off it from your neck, and then close it into one piece small line, roll up it and put it on your pocket, even don't need worry it wrinkled like a fabric lanyard when next time you want to wear it again. It is strong and durable, and will always keep the same state even you use it many times.
Show us your logo, and tell us the puller shape you like. Our workers will help you customize your brand puller along with this lanyard zipper. Whatever metal puller or rubber puller all accept here. Go with your own brand puller on this lanyard zipper, catch people's eyes and memory forever.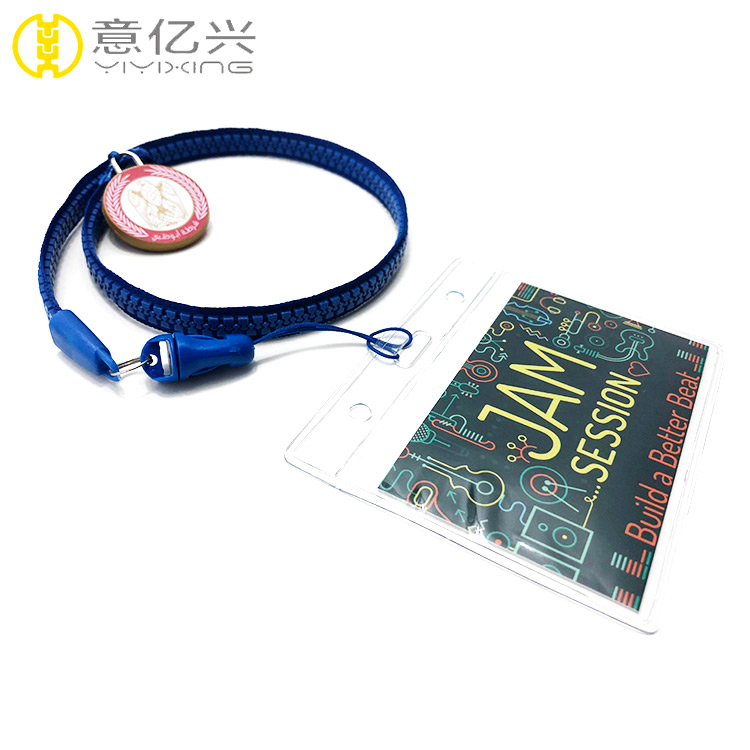 Moreover, not only the brand puller, there so many fittings for your choice to set up the lanyard zipper: lobster hook, J hook and crocodile clip to hang the business card or ID card, cell phone loop to hold your mobile phone, a split ring to hang your keys or other smaller item…etc. So you will see this lanyard zipper is so functional tools.
Some of the people not only wear this lanyard zipper on neck, but also put it on the purse, handbag, hang it on the bike as a kind of decoration item. And it is easy to carry and take off, then take it in other place wherever you want.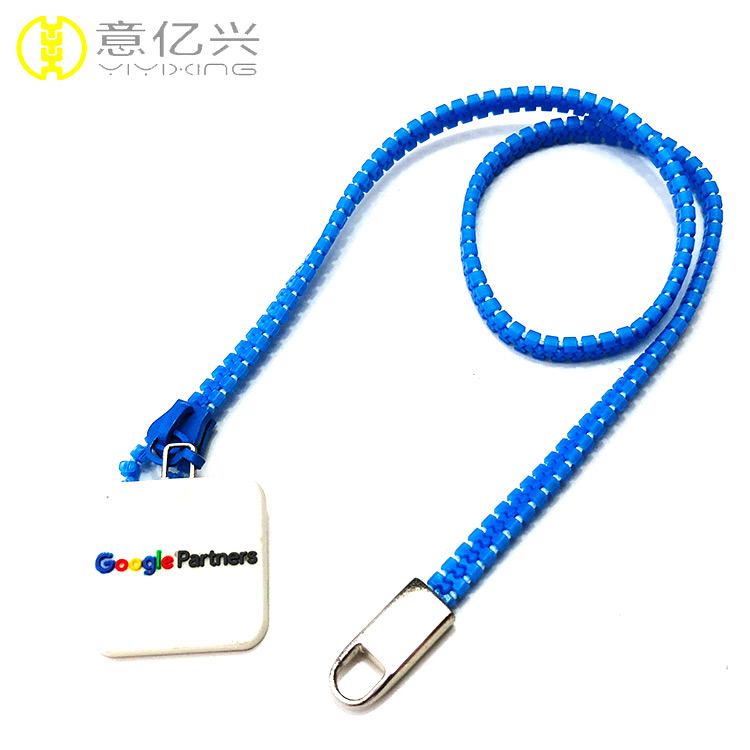 Now, do not hesitate to contact us if you got a idea on your mind to order your own brand lanyard zippers. We are here wait to help you make it came out all the time!
Contact Us