Take you to learn how to customize a funny lanyard?
Funny lanyard refer to different types, different patterns, different functions. We will use it in many fields, funny lanyard plays an important role in our life.
We sells different materials of funny lanyard, like plastic, silicone, polyester, cotton, nylon. Polyester lanyard is used widely, the cost is the cheapest, which is suitable for disposable event, like exhibition, games, music concert. For sublimation lanyard, the production time is faster than that of other logo, most customer choose the printing method. For silkscreen logo, if the weather is terrible (like snow, rainy day), the logo will dry very slowly, and your order is very urgent, we suggest you to choose sublimation logo. If you prefer high quality lanyard, woven logo will be a amazing artwork, logo and the tape are integrated at the moment. There is single layer or double layers for this logo method, price is different. Recently, some customers are interested in heavy duty debossed woven logo nylon lanyard, custom their brand on lanyard, for this type, 500 pieces per design is available, unit price and setup cost is much higher.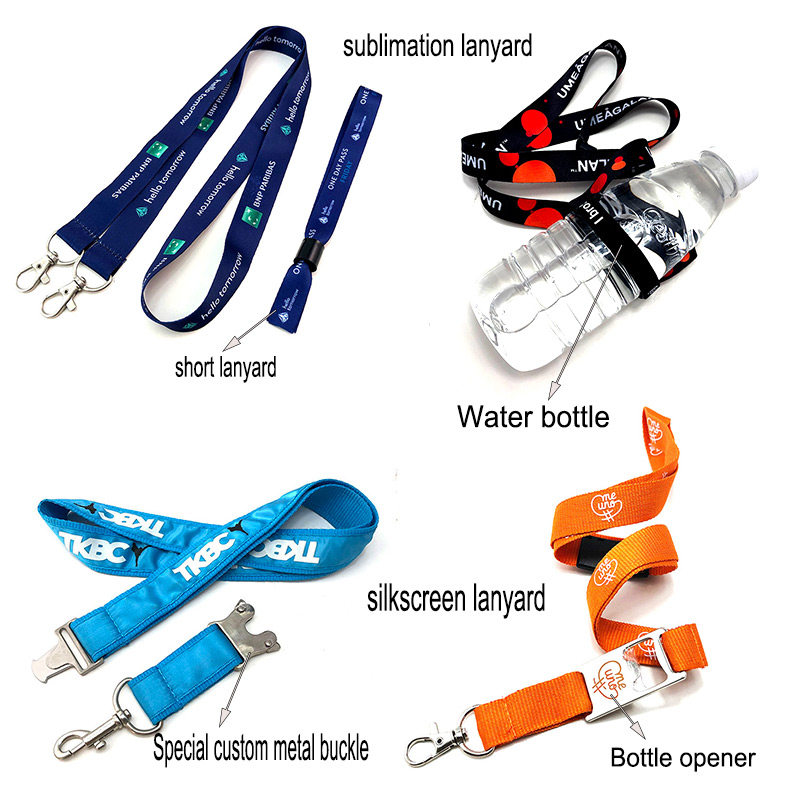 Zipper lanyard is made by plastic material, width usually is no.5 zipper, around 5-6 mm, the zipper puller can be zinc alloy, soft pvc material, to extend your market, which is a good choice. Some new arrival like tool lanyard(fishing lanyard ), silicone lanyard for phone holder, seat belt buckle lanyard,short carabiner keychain strap , elastic lanyard,if you have any interest, please find more information on our website.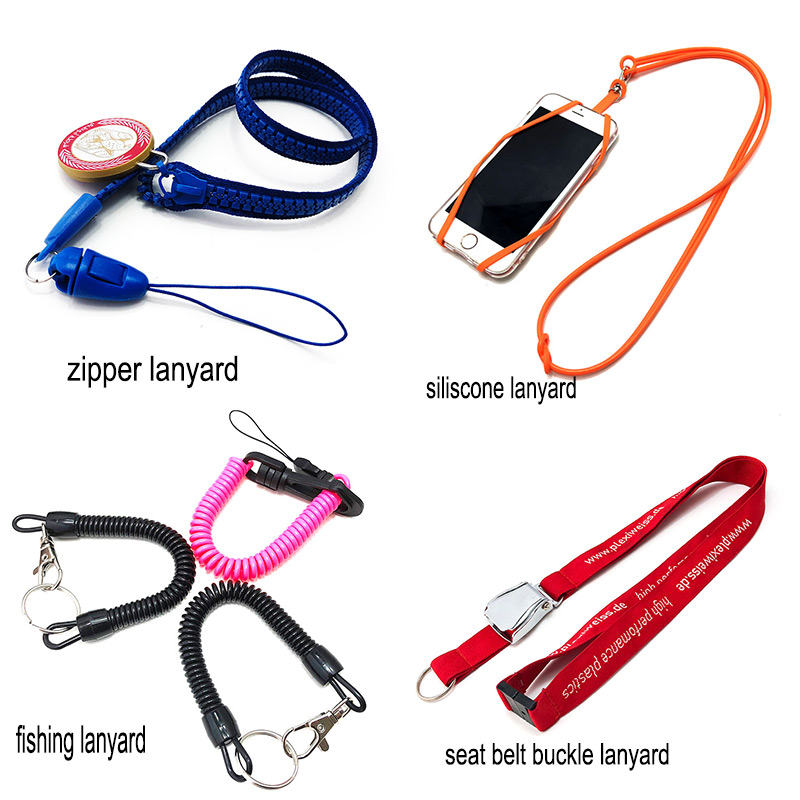 Funny lanyard accept customized size, usually is 90*2 cm. What function of lanyard can you guess? 1: for ID card holder 2: for key holder 3: for mobile phone holder 4: for decoration 5:for advertising.
Do you know how to make funny lanyards?
1. Preparing materials
According to the customer's requirements, prepare different weaving materials, the general materials are nylon, polyester and cotton. Prepare and test the raw materials and machine for processing.
2. Combed fabrics
Fabric material is knitted well and easy to use.
3. Weaving tape
Weaving tapes of various shapes or fans on an emperor's machine (according to depositor's needs)
4. Printed ribbon
Different logo, galleries or characters in tape (designated by depositors)
5. Air-drying deodorization
The tape produces only a large odor, which needs to be placed in the ventilation or designated air-drying area to remove the difference.
6. Dividing and Finishing
Separate the hanging rope according to customer's manuscript requirements
7. Including accessories
Start trailer, such as car buckle, safety buckle or aircraft buckle, etc. (customers can specify)
8, Packing lanyard
Pack the finished product individually or 100pcs packed before sealing
Contact Us