How to custom REMOVE BEFORE FLIGHT keychain?
Nowadays, REMOVE BEFORE FLIGHT keychain tags are used as Goodies, in particular in the form of keychains that can be customized for the purpose of promoting a brand or a company. In most cases, you will find the brand name and logo embroidered on the keychain.
Small and inexpensive, these keychains have become effective promotional items and widely used by large companies that might give them out by the thousands !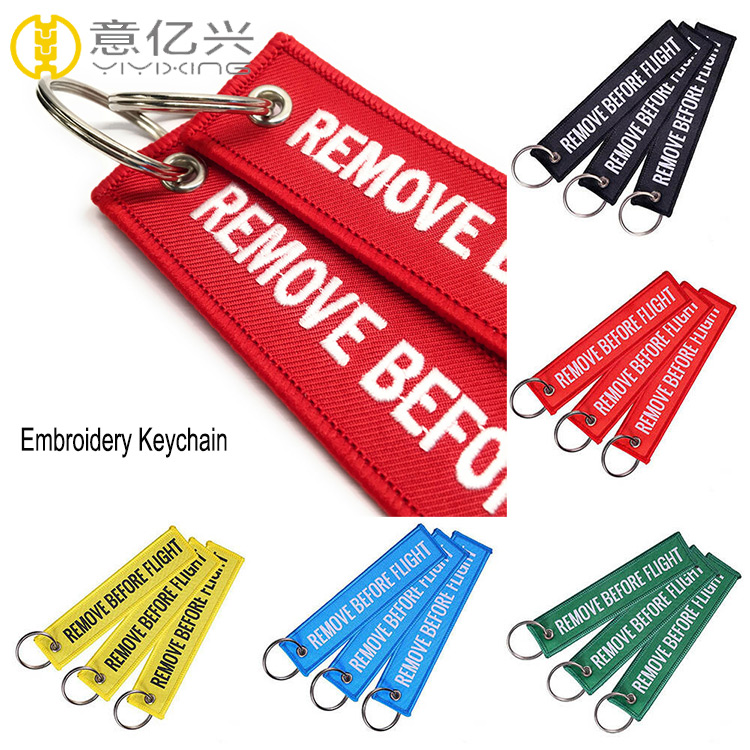 If you want to design and make your own custom keychains, we can offer you 2 types of manufacturing :
Type 1. Embroidered remove before flight custom
Type 2. Woven remove before flight custom
Ribbon Measurements: 130mm(L) X 30mm (W)
Split Ring Measurements: 25mm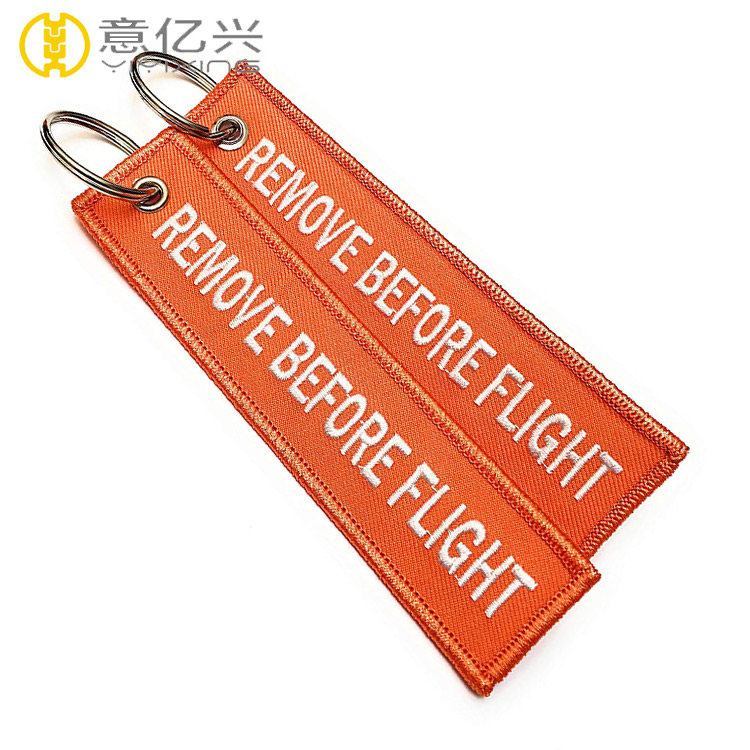 Step 1: Request a quote
Please kindly send your logo to us before placing an order to ensure your preferred design will work. Note: 100 is the lowest quantity we offer per design.
Remove Before Flight Keychain custom that you can customize with your own texts and logo. Custom embroidered & woven fly tag key ring.
Step 2: Create a design
Once you request or quote or place an order, we will draft up a digital proof of your design, this proof requires your approval before any production will begin.
Step 3:Place your order
Pricing of your keychain will adjust based on the quantity. Your order must be placed and paid for before any production will begin.
Step 4: Production time
Normal orders typically take 12-15 days to be dropped off for shipment.
Step 5: Delivery
Door to door shipping to you by DHL,UPS,FEDEX or TNT express will be based on your chosen shipping service, speed, and location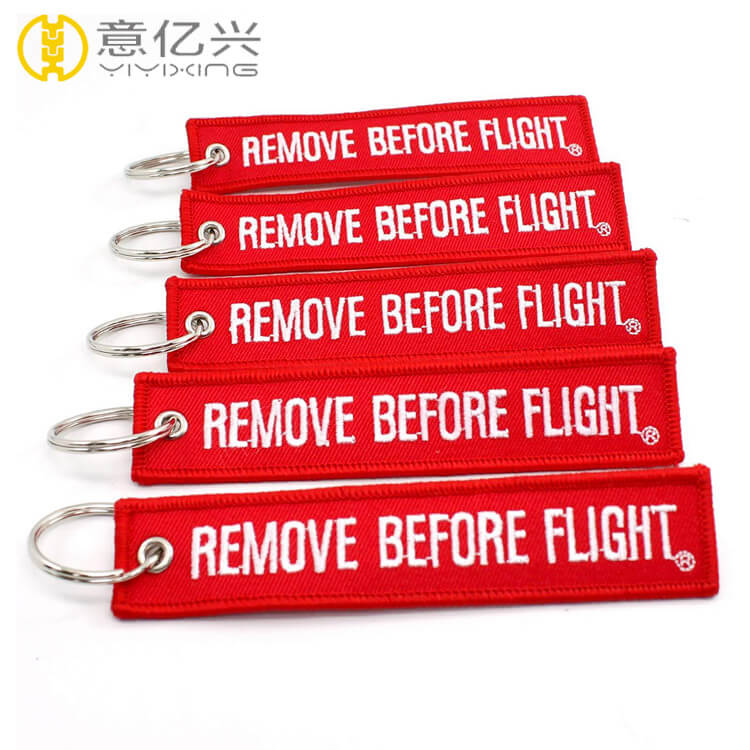 Pricing includes basic split ring, one fabric color, and your choice of embroidered, woven or digitally printed colors. Keychain can shape can be made with either 90 degree corners, rounded corners, or a pointed tip with 90 degree corners at the end, there is also an option for an upgraded keyring. The edges of the keychain will be merrowed to match the color of the keychain, if requested this color can be changed.
Have you ever wondered why parked planes have long red ribbons with REMOVE BEFORE FLIGHT on it ? At the end of these strips of fabric there is either a small metal tube that slips into the pressure port to obstruct it, or a cover that slips around the hole when it is quite big (ex: "Pitot" tube). Indeed, a lot of parts on an aircraft are vulnerable and need to be properly covered or secured before a long parking time.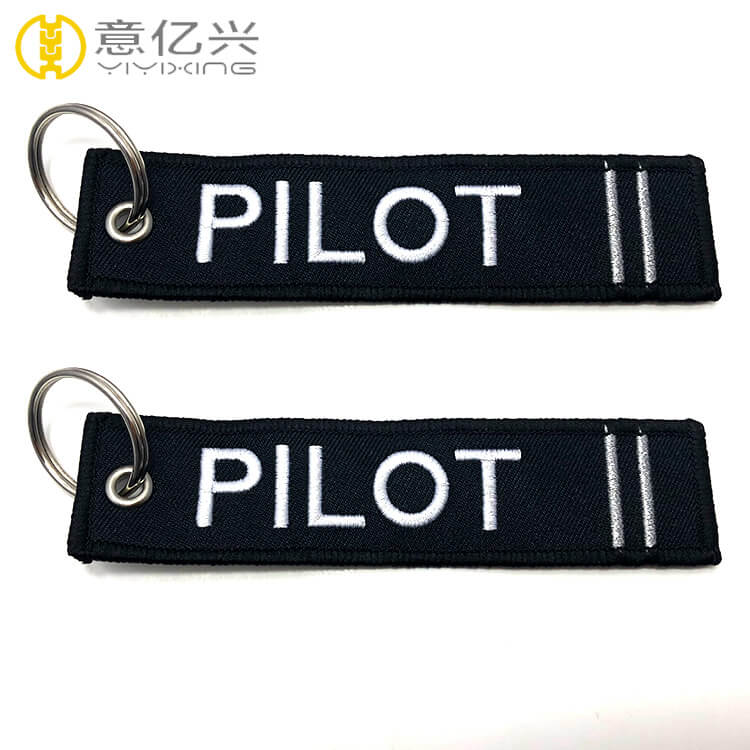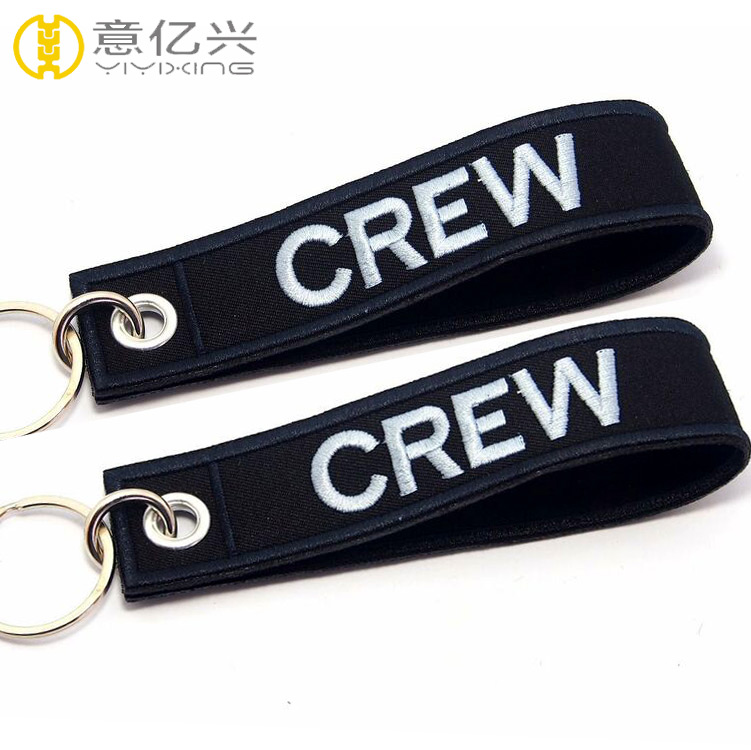 These red strips, also called red tags, are there to prevent pressure tapping on an aircraft are clogged with dust, insects or any other parasite that would disrupt these air intakes. Indeed, if they are plugged, most flight indicators are no longer operational, especially the anemometer. That's why during takeoff, the first thing to check is that the speed is displayed well!
These red tags are used in civil and military aviation. Some of them are attached to pins and are sometimes used to prevent the inadvertent firing of the seat and the embrittlement of the canopy. They are also present to keep the aerodynamic pallets open. These are circuit breakers on the weapon systems (gun, missile, bomb...).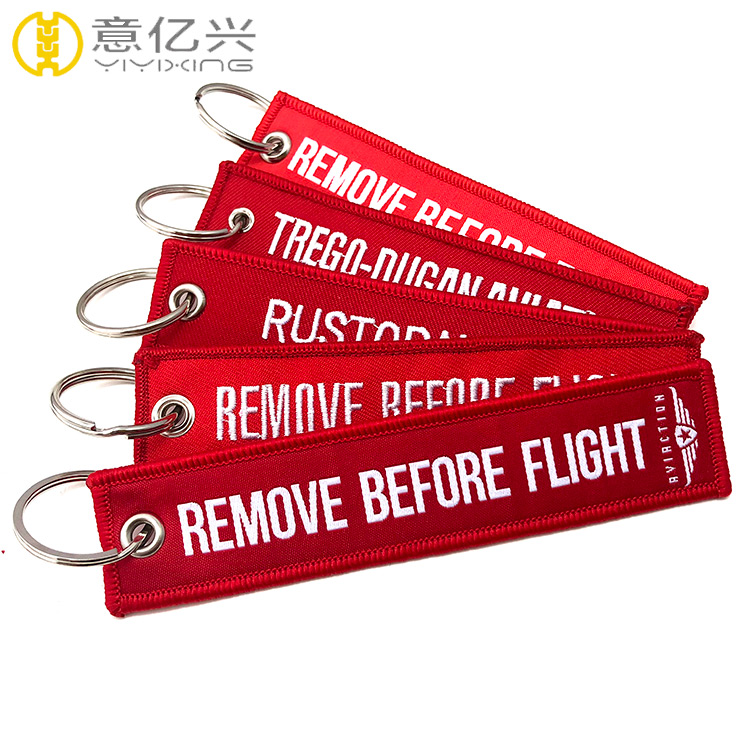 Some of these aircraft fly tags are also attached to the landing gear. We can not get in if we forget to remove them.
Therefor aircraft manufactures have come up with an easy and reliable solution, cover up what is valuable and attach a huge "REMOVE BEFORE FLIGHT" sign on to the cover or locking pin to make it stand out for the pilot whilst performing his outside check !
The sky was never the limit, not for you. Our embroidered remove before flight custom keychain or Jet Tags serve as a constant reminder to fly, fight and win no matter where life takes you!
Contact Us