Do you know custom jet tags keychain?
As we all know,Embroidery is a unique traditional art in China. As a non-legacy of traditional embroidery in China, embroidery bears a large number of Chinese national cultural significance. It vigorously promoted the development of clothing industry in ancient China, highlighting its unique cultural value and artistic significance.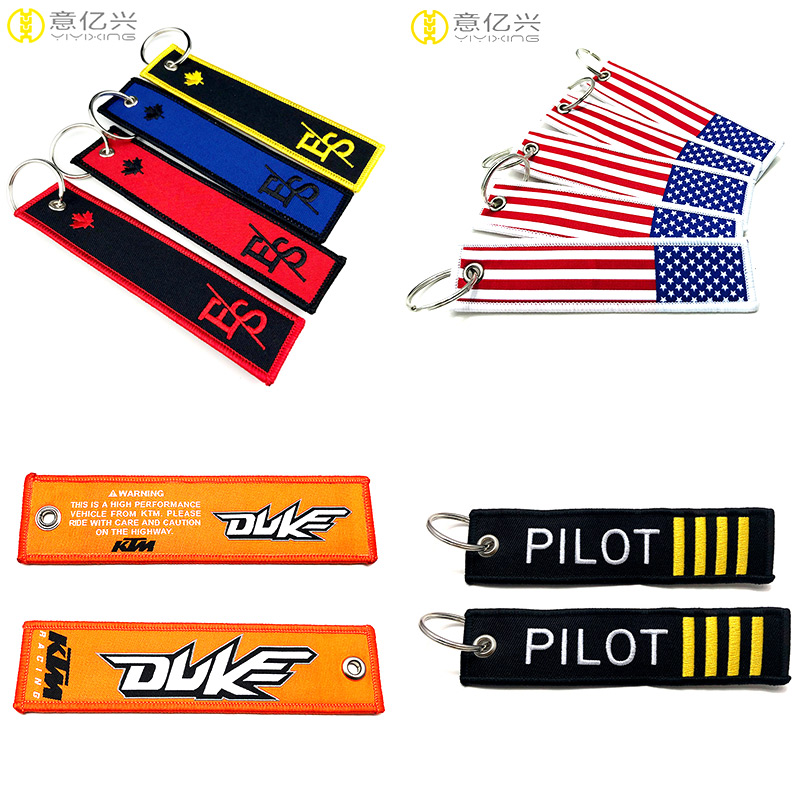 Woven or embroidery logo is a popular technique for garment. The definition of woven logo is as follows: Woven Mark is a cloth mark on clothes and trousers, which contains words, letters and LOGO patterns. Apparel factories, garment factories and home textile factories, when they produce, manufacture, process or sell garments and home textiles, use them to distinguish the origins of garments and home textiles. They are marked by characters, graphics, letters, numbers, three-dimensional signs, color combinations or combinations of the above-mentioned elements. They are the products of modern economy.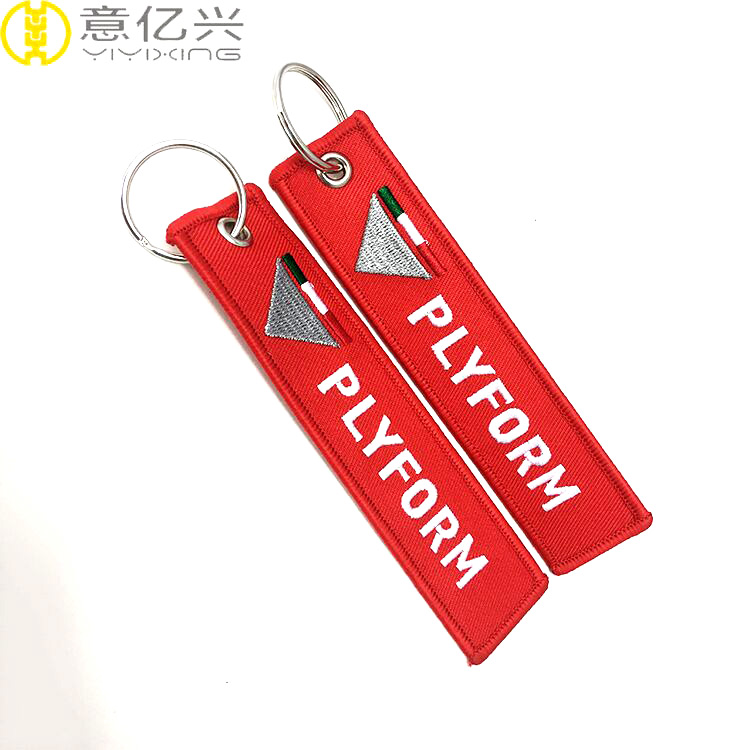 The mark is woven on the marking machine by fixing the warp yarn and using the weft yarn to express the words, graphics, letters, numbers, three-dimensional symbols, color combinations, etc. It has the characteristics of high-end, firm, clear lines, soft handle and so on.
So many airline company choose the CUSTOM JET TAGS KEYCHAIN as a promotional gift to spread their brand. People use it for bag decoration, key holder, a gift (with staff's name in embroidery logo, which is special for everyone). but for handmade keychain, the cost is very higher, so many factory used a computer or a machine to make logo. Custom sample cost is US$65 per design. For CUSTOM JET TAGS KEYCHAIN, if you have many designs, sample cost is different. To save more budget, place bulk order more than 1000 pcs is a good choice.
We have different option for CUSTOME JET TAGS KEYCHAIN:
Single color background + embroidery/woven logo

Mixed color background--in sublimation printing + embroidery /woven logo

Single or mixed color background + silkscreen logo
(Remark: for silver or gold thread, cost is much higher than other pantone color, if you have request, pls remark it on your inquiry.)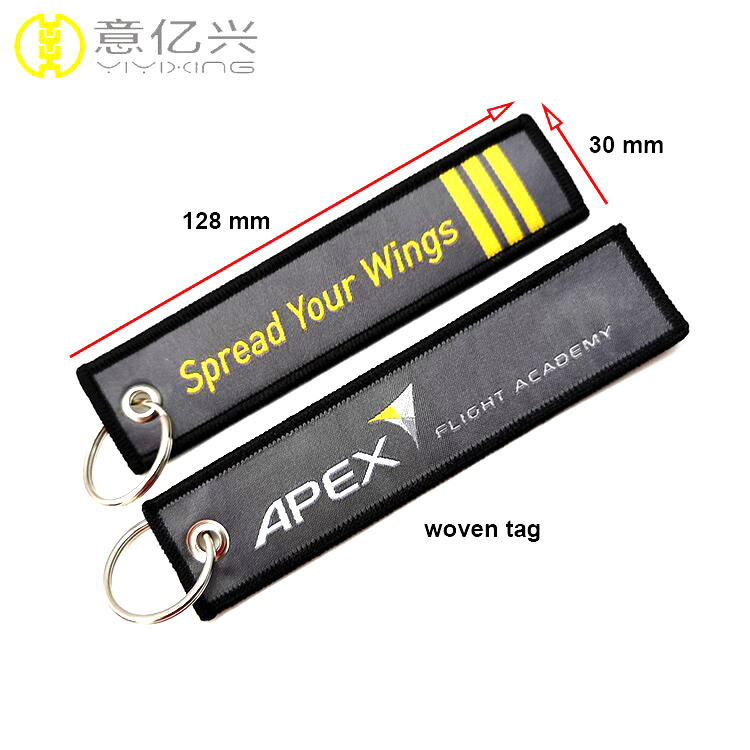 If you are new to this Custom jet tags keychain, do want to add it to your new product, we can help you to design, the point is you have to provide your idea. We are very happy to work with Silvia and Barbara, they plan to work on a bigger marketing project. They will give actual samples to our sales force, to push products on market.so that we can get more enquiry and orders.
Contact Us