Drinking hot water when you are sick? - Yiyixing
Drinking hot water when you are sick?
Because of the embroidery keychain project, i firstly met Silvia,who is from General Marketing company. Soon, her colleague Barbara take over this project. They love single opp bag packing for embroidery keychain, which looks more beautiful than that of normal package.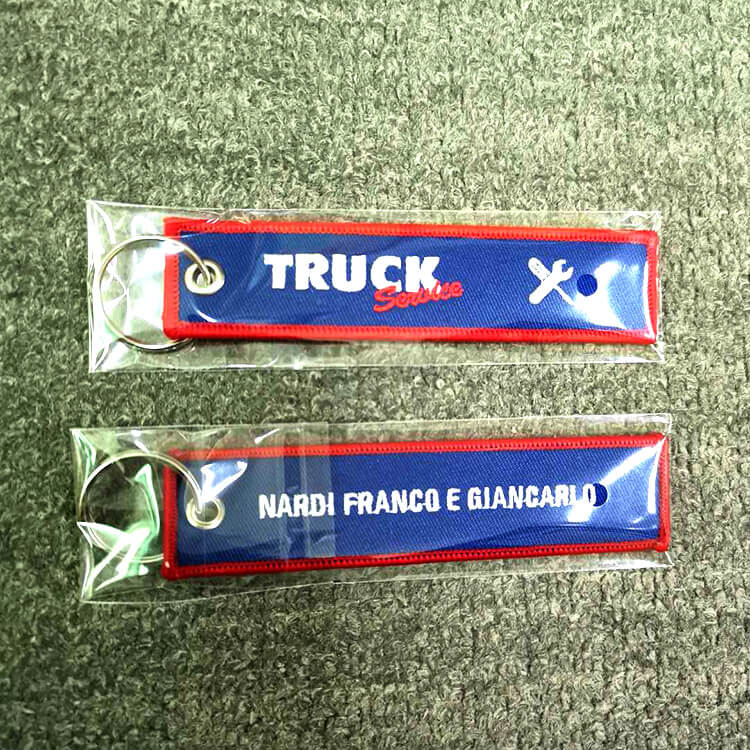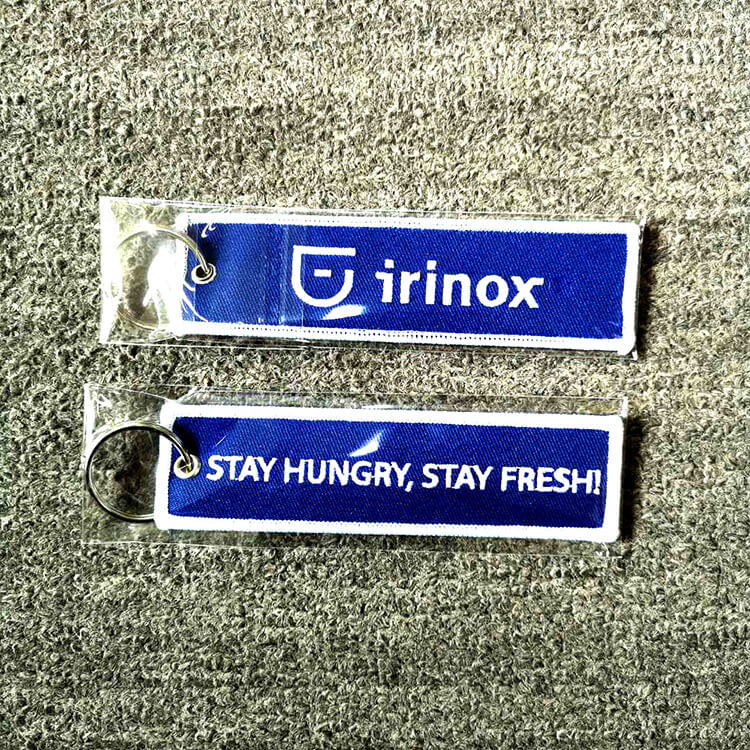 Barbara is a very nice and easy going, we talked some topic like favorate fruit, games, colors. I like share some ordinary things with her, one day i caught 5 dolls from electroinic games, selected the pink rabbit and sent it along with Irinox keychain to Barbara, she do like it!!! Hope it can bring luck to her. hahah, she said she also want to send Christmas gift to us, but don't know how to do, so do i .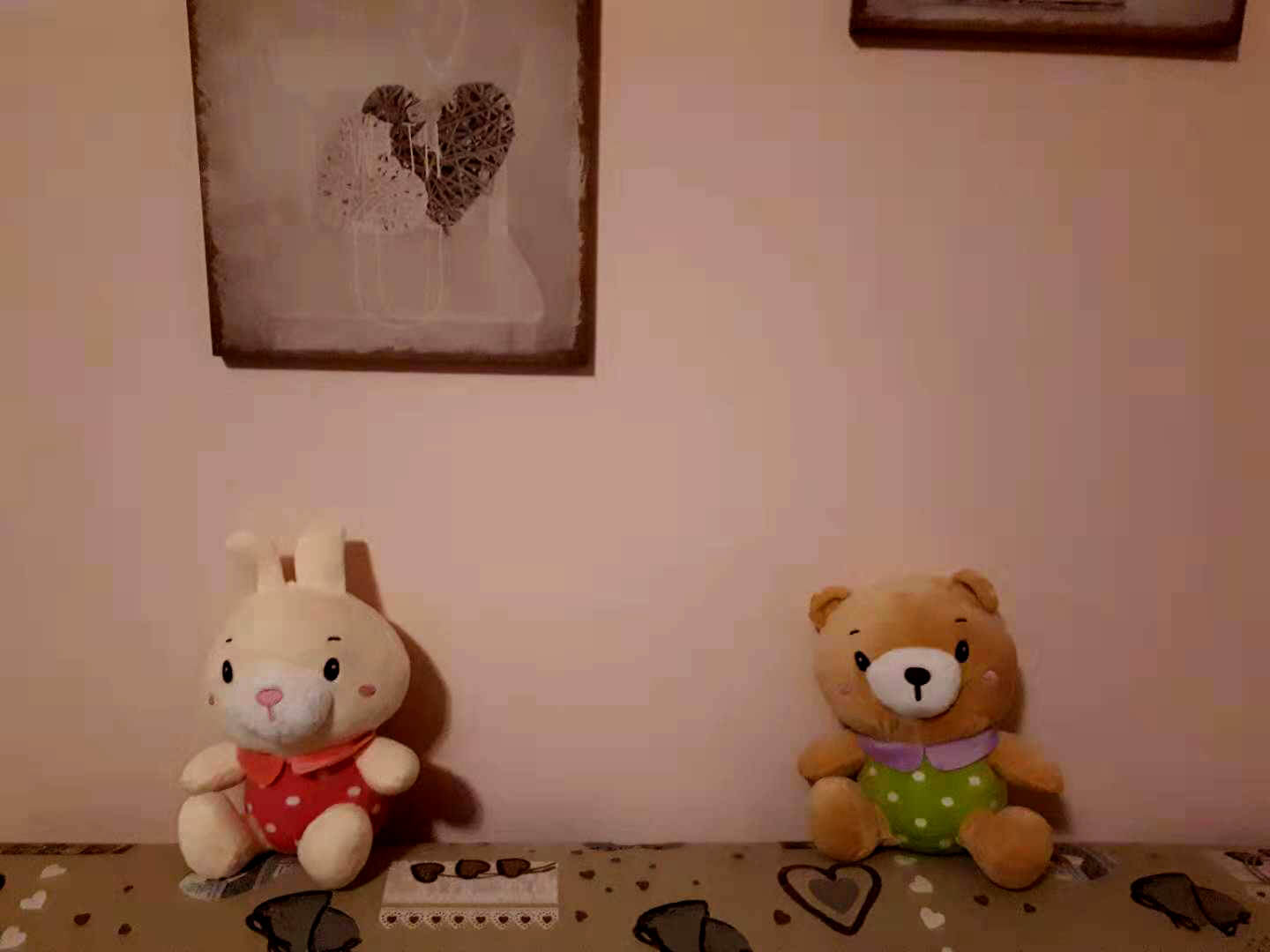 One day, she was sick, but still in the office, i told her to drink more hot water, she said you are so sweet. hahaha, will i be beaten if i said same words to my Chinese friend when she is sick.
If you are an airline and need to customize a souvenir gift, or a gift with an individual representing the airline, consider customizing a mini seat belt keychain and customizing a logo belonging to your own company. Above,Inspiration for the design of the aircraft seat belt .
The aircraft rides on a safety buckle, so it is mainly designed with a solid metal buckle that highlights the aviation elements. The material is made of metal, such as iron and aerospace aluminum. The matte touch can be turned on and off like an airplane seat belt. The webbing connected by the puller can be changed differently, so the effect style that can be presented is different. And the metal keychain fittings are connected with a leather webbing, which is very nice and meaningful. Top aircraft belt, you need to touch and feel it.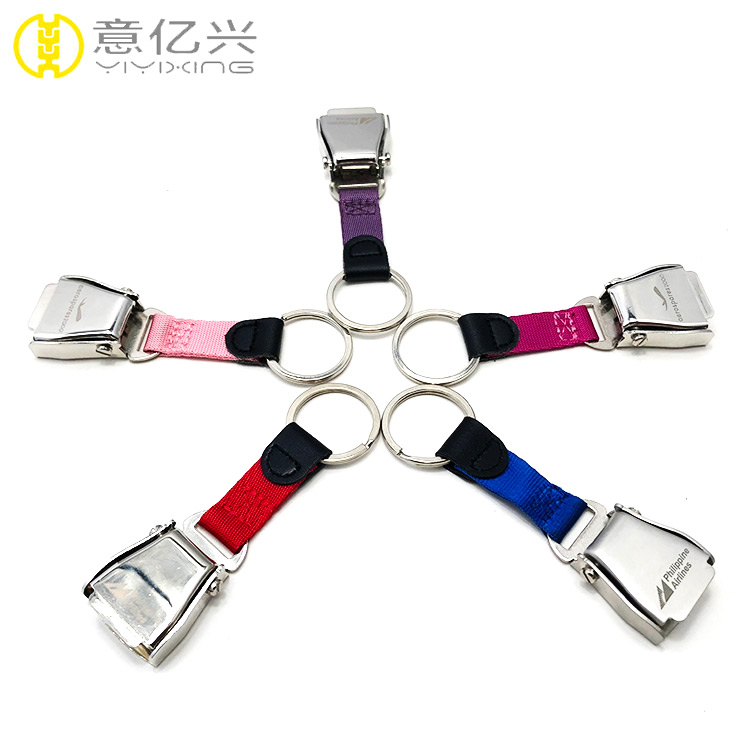 The seat belt keychain is mainly divided into two parts:
Metal safety seat belt buckle part:
1. Material: Iron material (conventional) If you do not consider the budget, you can consider high quality aviation aluminum.
Color: The regular color is mainly silver, and can also be customized in various colors, such as: rose gold, gold, yellow, black and green bronze
Metal safety buckle size: 3 x 3cm (can be customized, but the order quantity will be different)
Surface treatment: polished chrome, very smooth surface (for plating, engraving, embossing and laser)
Logo: laser or silk screen logo (regular custom logo is custom printed logo laser)
Ribbon section:
Size: about 4.5 x 1.5 or 2 cm (other sizes can be selected)
Material: polyester (or nylon)
Logo Printing: screen printing, jacquard printing
Color: customized according to Pantone color card color



The following 4 models are our best-selling custom keychains
1. Silver buckle with blue webbing puller, this is the most common color. If you just need a quote and don't provide any information that needs to be customized, the classic blue ribbon and silver button keychain will be used as a quote.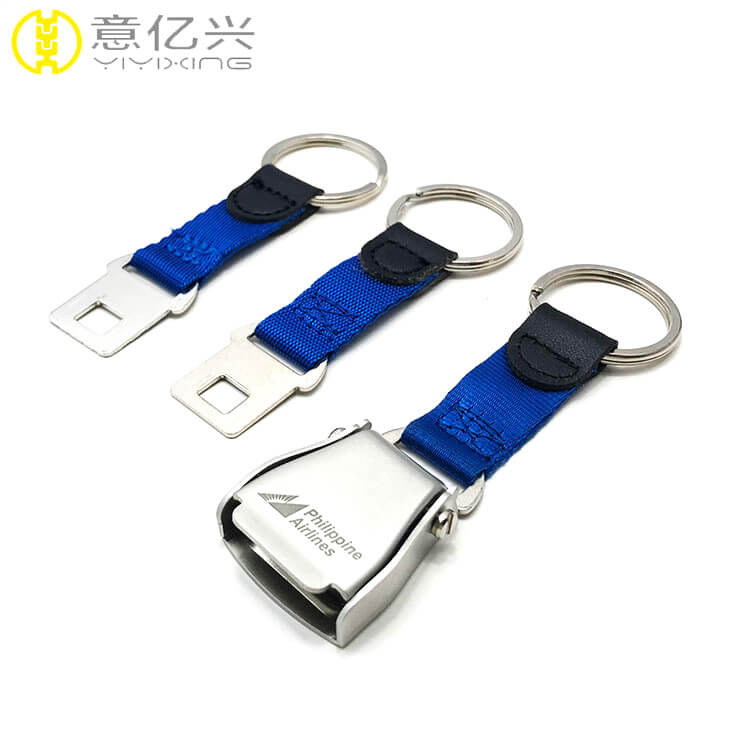 2. The yellow buckle and the yellow ribbon puller (or the side green and red matching puller) are generally yellow, full of hope and vitality. .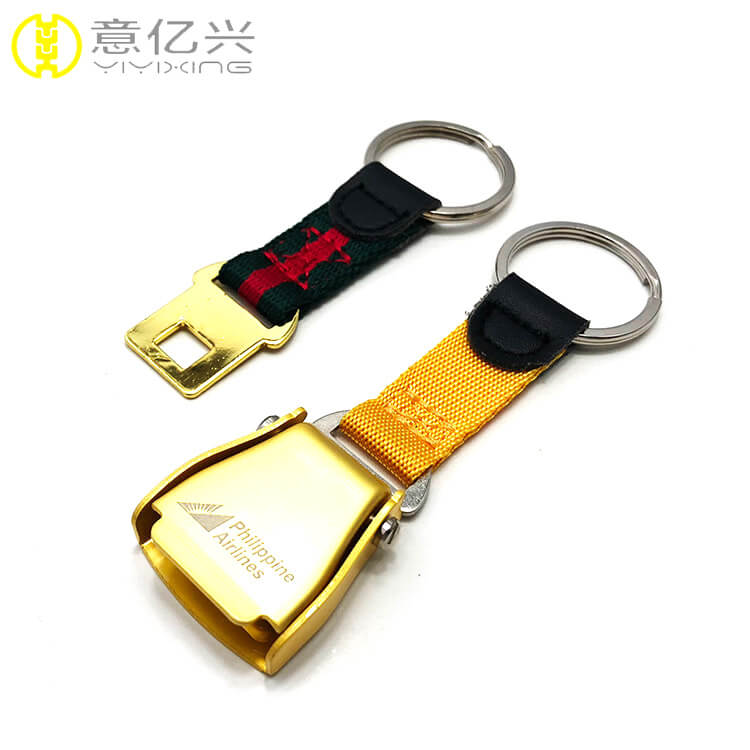 3. Rose gold buckle and red ribbon puller. It is a very fashionable and beautiful pink rose color, which can make full use of complex and exquisite design ideas. From her romantic name alone, it can lead to countless wonderful associations.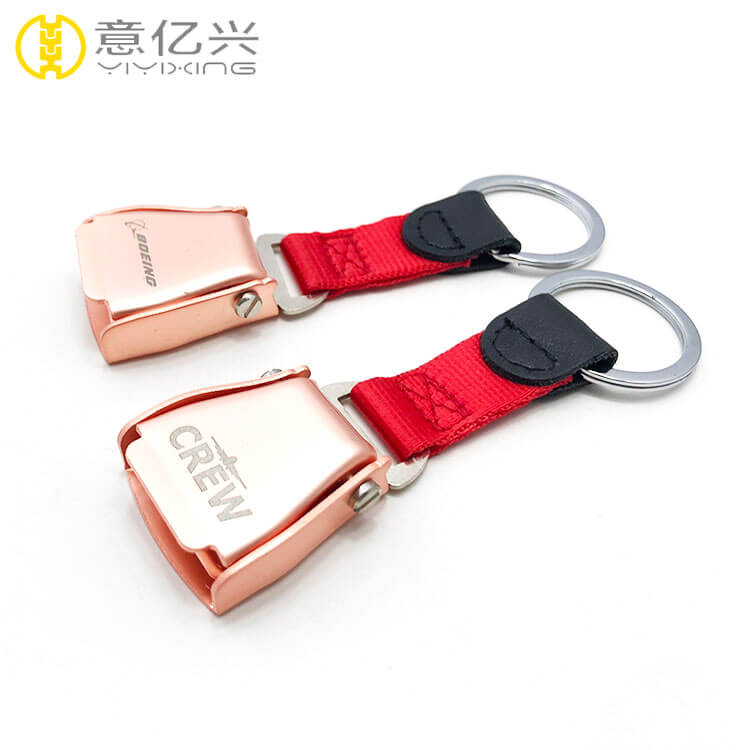 4. Red seat belt buckle and red ribbon puller, the buckle can be the entire custom red, or you can only customize the red surface flap. Similar to remove before fight design can be considered in the logo style, white as the logo, the background color as the red.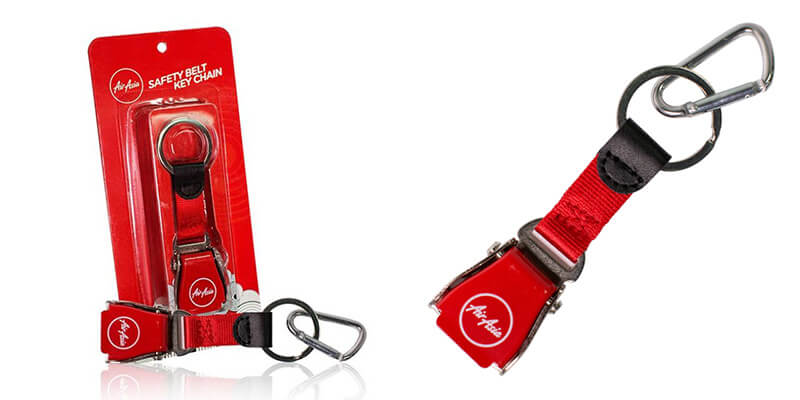 Of course, if you are interested in our aircraft buckle keychain, we can provide a free design draft. These aircraft keychains are not only used as keychains, but can also be used on lanyard webbing. The custom logo on the lanyard webbing can be more abundant. Because the webbing is longer, and the customizable logo design is more space.
Contact Us