Custom embroidered key tags - a great gift
A custom embroidered key tags was threading sewed raised logo or text on the polyester fabric key tags. These 3-dimensional texts and logos make the key tags easy to catch people's eyes. So, when you hang it together with your keys, you never need to worry how to find it back even it lost in your car, your office, or even dropped into lawn. It's the little things that worth its value. Durable and well made, bright and easier to get your key out of your pocket. Never lose your keys again with one of these key tags attached. Regular size 3cm width, 13~14cm length, not too big or small, easy to put it in your pocket or handbags.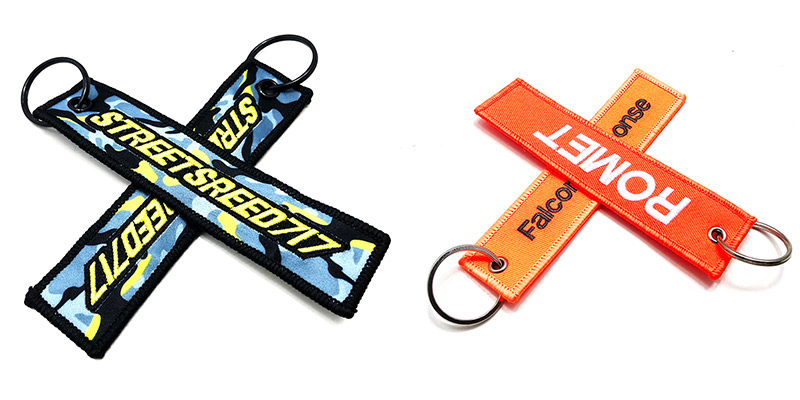 The color of both the tag and logo & text can be customized color, red, yellow, white, green, blue, purple, any color to follow Pantone color code or other color swatch. Choose a few special colors to match your unique design logos, show your difference. This high quality custom embroidered key card will not change color or darken, 100% embroidered, designed as double sided, meets rigid safety and non-toxic material standards, no deformation, washable, no noise, soft and comfortable pocket.
It is a nice gift for families, female, male, girls friends and colleagues, not just for party birthdays, but at any time of the year, just show send to the people around you and show your love, they need it, because everyone need a key!
It is beautiful decoration tags. Add it to the zip pullers, handle of your purse, backpack, suitcase or your kid's school bags. Take it and enjoy your happiness time during shopping, journey, the nice time you go to school, company or back to home. It will hang proudly to your keys, underline your feeling at each great moment.
It is a reliable warning pendant, someone usually hang it on the motorcycle, dirt bike, boat, car and even a airplane. You may saw many embroidered key tags with the text say "REMOVE BEFORE LEAVE" or "REMOVE BEFORE FLIGHT", that is a good warning product to help people develop a good habit before setting off, to reduce traffic accident and keep everyone safe. Hard to expect, such a small item can be so cool and awesome to help you and your friends stay away from any danger, and no worry to enjoy your happy time.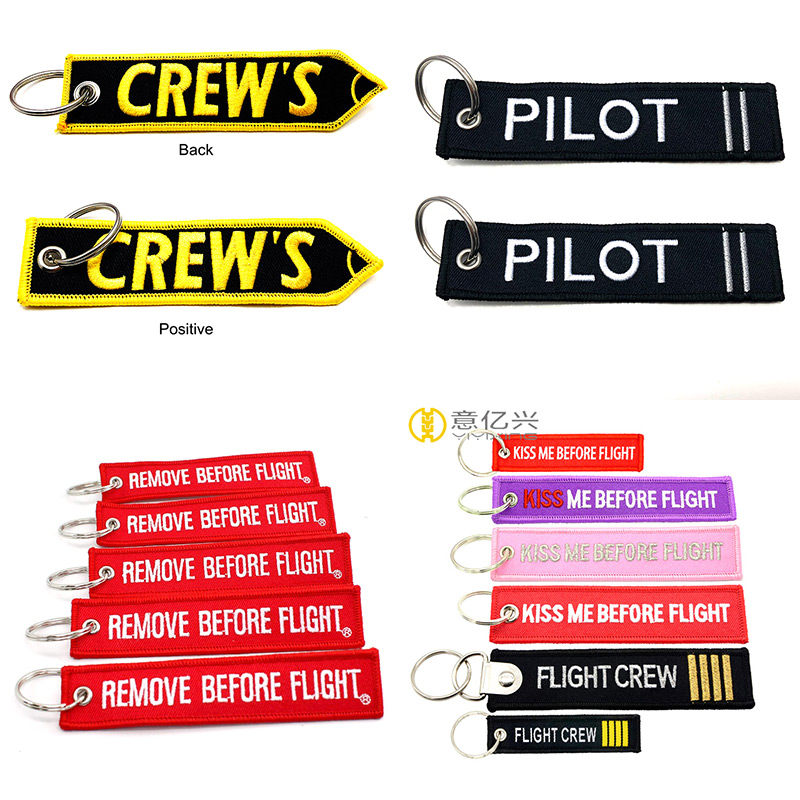 Believe me, the custom embroidered key tag is a great product for you to make value purchase and sell it in your shop, an excellent gift to all happiness for your date life. Don't wait another minute, contact us and get your own custom embroidered key tag!
Contact Us