Do you want an amazing sparkly lanyards? - Yiyixing
This lanyard is made of shiny rhinestone plastic resin gemstones for a comfortable fit.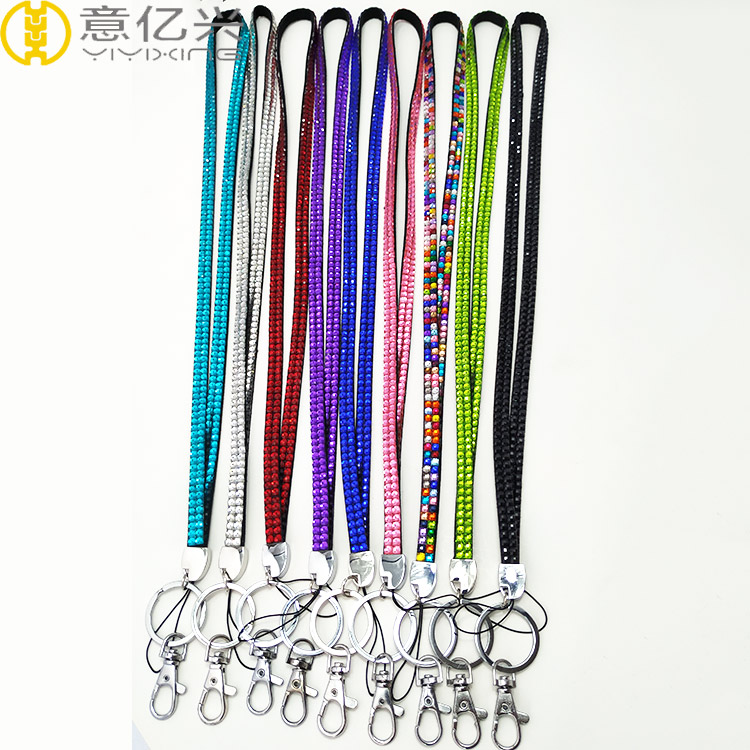 The name of this lanyard is a sparkly lanyard, a rhinestone lanyard and a bling lanyard.
This shiny lanyard is a great way to stand out and make a statement at work or event. We have 10 stock colors to choose from, you can also customize the color, choose a color you like from the Pantone color chart. A special feature of this Rhinestone ID lanyard is that it comes with two types of clips, a lobster claw or split key ring for fixing ID cards and a string ring for connecting USB, mobile phones or any other electronic device. folder. The rhinestone gemstone gives the crystal gemstone effect, which is more impressive than the standard ordinary lanyard. In general, our factory produces lanyards and ferrules for sale. This lanyard is very popular with customers, they hold awards ceremonies or small charity events.
| | |
| --- | --- |
| | |

Rhinestone lanyards are best for exhibitions, conferences, office events, fundraising events, etc. While maintaining your credentials, ID card, key, mobile phone, USB, etc., you have a very good embellishment for your own dress and mood.
If you are seeing this picture or have information about it, you are very interested. We are very happy to provide these gorgeous lanyards for sale at prices you have never seen before, and to answer all questions about it, such as lanyard craftsmanship, materials, and production time. At the same time, you can also purchase the highest quality, smooth finished rhinestone lanyard at the lowest price.
Contact Us