How to customize a personalized design your own lanyard?
Let's take a closer look at the custom lanyard making process:
Generally speaking, first of all, you have to figure out what style of lanyard you want. What effect does LOGO need? It is divided into the following steps:
1. The size of the design your own lanyard, the international default length is 90cm, but the width can be 1cm, 1.2cm, 1.5cm, 2cm, 2.5cm,3cm.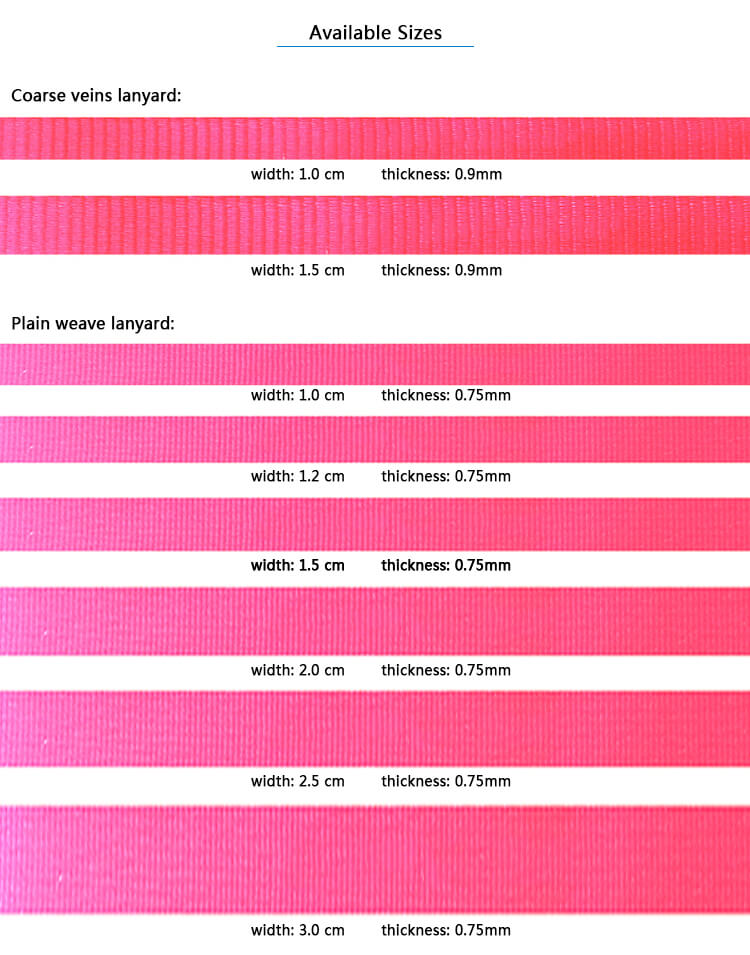 2. Material of custom lanyards: nylon, pp, polyester, leather, silicone.
3.The color of the design your own lanyard, the most commonly used lanyard on the market is polyester material, the conventional color is basically, and if you want the color to be different, you can follow the Pantone color card to customize your favorite color.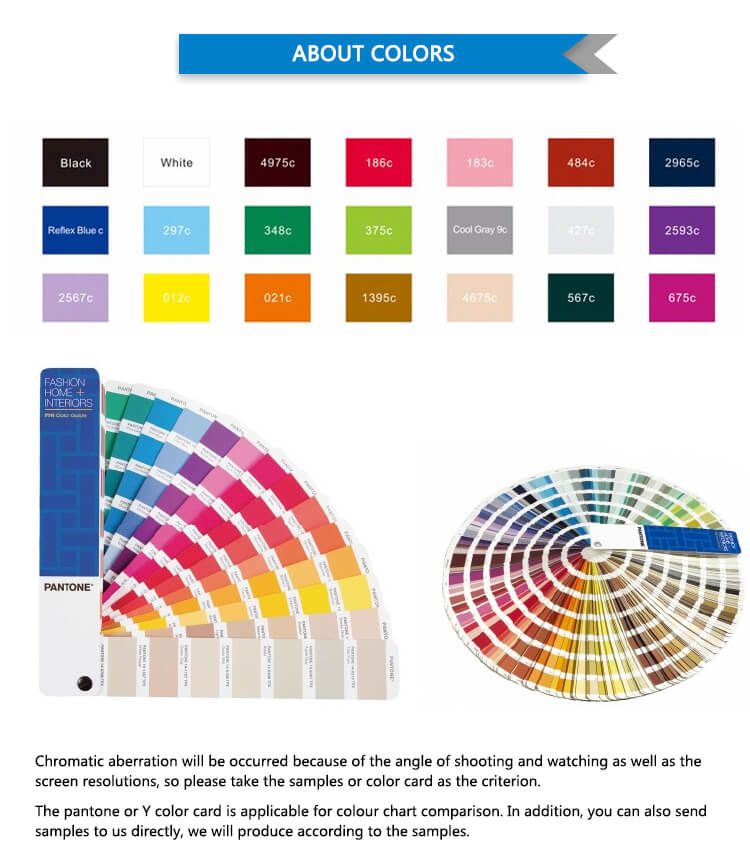 4.Directly print the logo on the webbing, LOGO choose which effect:
A. Generally, there are silk screen printing: If your logo pattern is not complicated and the color is small (less than 6 colors), you can choose this printing effect, and the printing can present 3D effect.
B. Heat transfer: If your pattern is complex and the colors are different, there is no strict requirement for the clarity of the printing effect. You can choose the thermal transfer printing effect (the price is also the cheapest)
C. Jacquard printing: jacquard printing appearance is three-dimensional exquisite, can be computer jacquard beautiful pattern. The jacquard of the brand pattern, the logo is clearly visible, the color is bright, and it is of a high grade, which can increase the added value of the product and enhance the brand image.
D.3d printing:the 3d printed logo has extremely strong three-dimensional sense, it is suitable for High-end products and the price is relatively high.(price is the most expensive in 4 lanyard printing processes.)
Each of the lanyard printing processes has its own characteristics.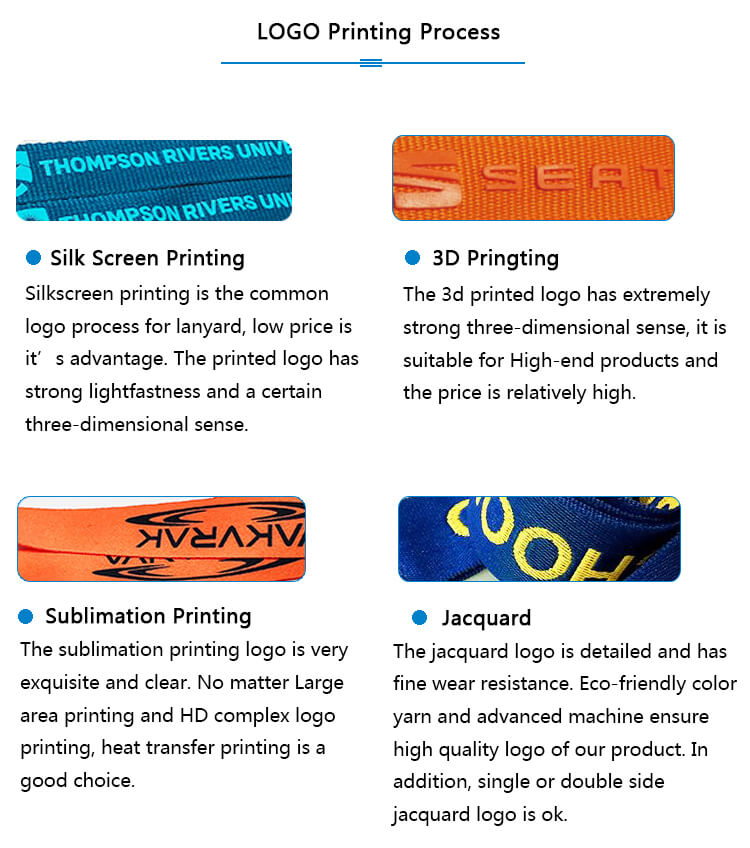 5. In addition to the above four kinds of more common lanyards, there are some special lanyards, such as blingbling diamond lanyard, rope lanyard, vacuum lanyard and mobile phone card set with silicone lanyard.
6. Select product accessories, with different industries, different requirements for some accessories, common lanyard accessories are: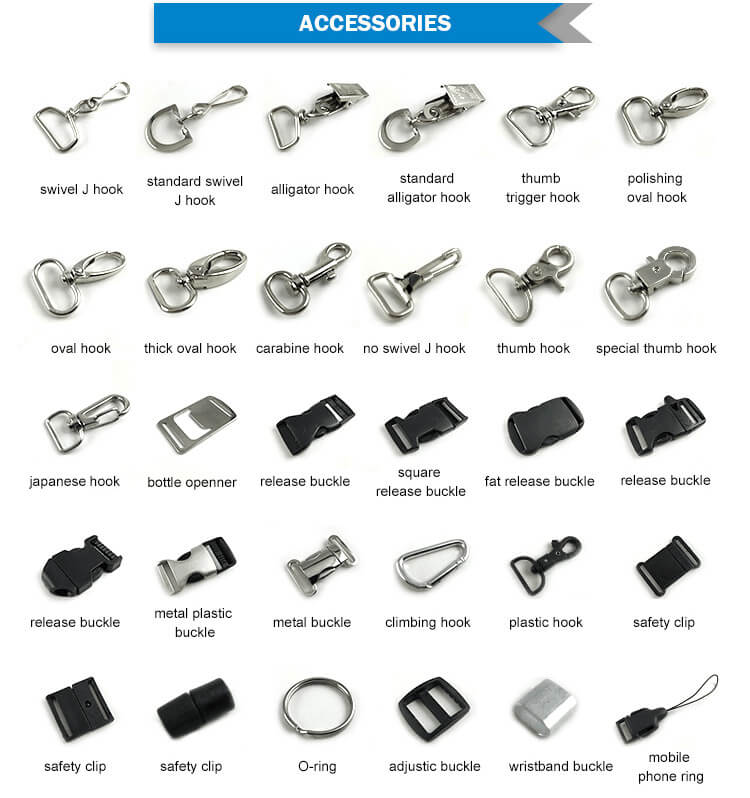 1) Plastic material: safety clip,release buckle,mobile phone loop and adjustic buckle (can be customized colors, such as red, green, white, blue, etc.)
2) Retractable badge reel(can print silk screen, laser or epoxy logo on the retractable badge reel and can be customized colors )
3) Various metal hook: swivel j hook, alligator hook, lobster hook, oval hook, carabine hook, thumb hook, japanese hook, bottle openner, metal buckle, climbing hook, O-ring, wristband buckle, etc.
5. Finally, the product practice. When the above problems are selected, then you need to make the finished product. There are three kinds of workmanships that will be done in the finished product: metal buckling process,metal riveting process and superb tailoring process.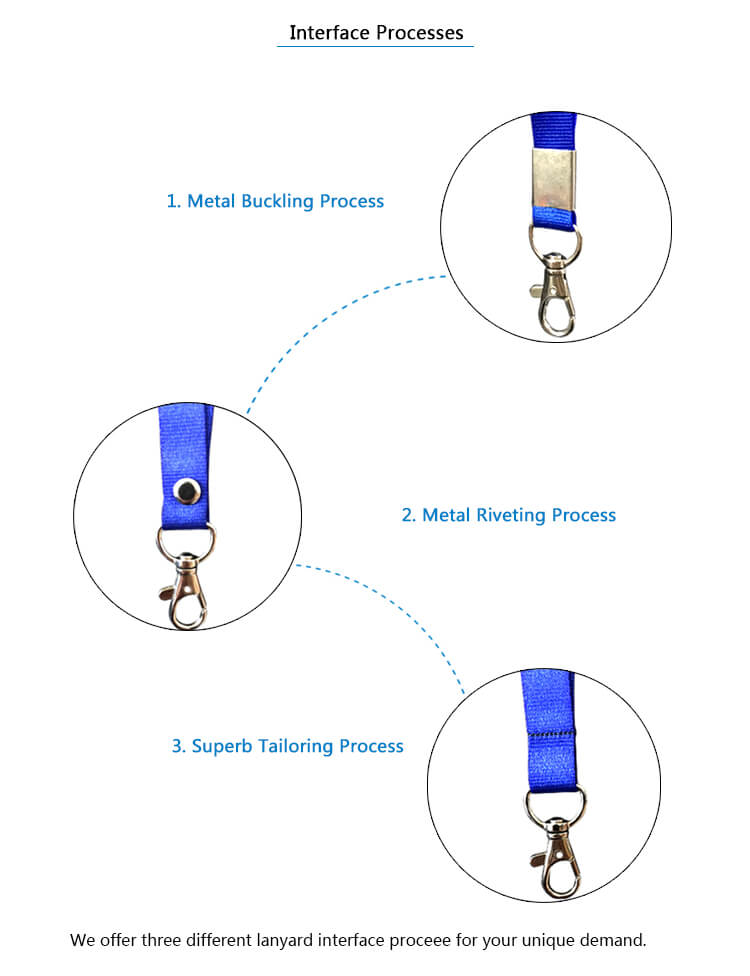 Such a personalized design your own lanyard is completed. I believe that many of my friends understand the craftsmanship. In the future, you will be able to better choose and customize your favorite custom design your own lanyard.

Our company is a factory with 13 years of production experience, we can customize all kinds of custom design lanyards, so our factory can provide the design draft free of charge after determining the above lanyard requirements. If it is a thermal transfer printing lanyard, it can also be provided free of charge. Customized lanyard template. More related issues, such as heat transfer printing effect, silk screen printing effect, etc. Welcome to our company's official website or contact us:
email: amy@yyxll.com, Tel: 0086-0755-89638535 Mobile number: 0086-17875041119.
Contact Us