Custom lanyards for keys
Use a common metal split ring and snap hook to hang your keys is tacky and out of fashion. As a young people who looking for specific and colorful life, can't stand this. We need a more fancy and handy item to hold our cute keys. It can be not only as a tool to hang keys, but as ornaments like a jewelry to hang on your neck, around your wrist, hang on your jeans…etc.
So how to find a custom lanyards for keys, you may get a answer here.
If you want a long lanyards to hang keys and then wear it on your neck, the polyester or nylon made long strap lanyard would be a good choice. These custom lanyards can be dyed into different colors, and printed with various drawing or brand logo. Normally, there will a split ring or snap clip in one side of the end, connected with the soft polyester or nylon stripe. And because you wear this lanyard on neck, then the keys will be in the front of your body, so you don't need to worry about it, since it is not easy to lose. Some one who like other material long custom lanyards for keys, can also try the lanyards made of PU leather, Plastic and silicone.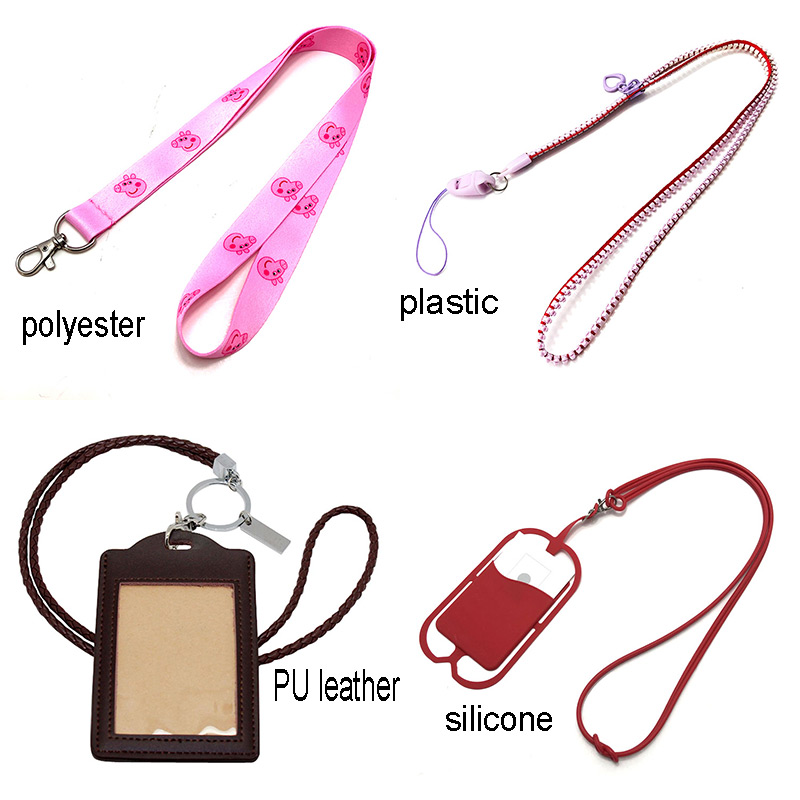 Here are also some small custom lanyards for keys. A PU or genuine leather strap with a key ring, can be customized imprinted or debossed logo. Color in yellow, brown, coffee or black, which can match with your handbag, purse or wallet. Some people prefer to put this small leather lanyards on the handle, a very individuality small pendant, but not looks strange.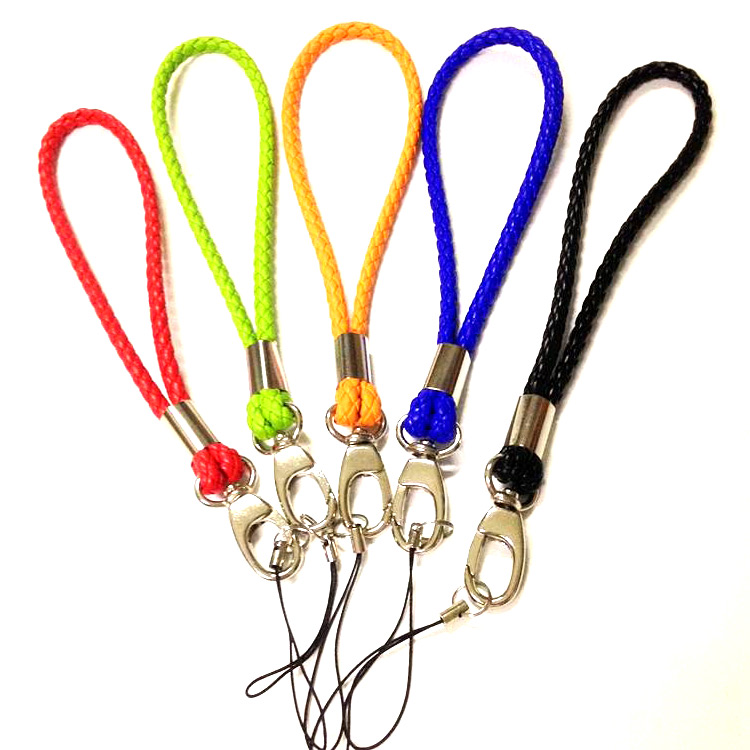 A PVC or silicone short custom lanyard, flexible and elastic, can be wear around your wrist as a bracelet and hang some keys at the same time. Regular width 1~1.5cm, length 20~26 cm in total would be suitable. Various colors can be choice, and also welcome customized imprinting or embossed logo. For safety and eco-friendly, buy this kind or short lanyard in silicone material would be a better choice. The silicone is more soft and won't be out of shape easily for a long time.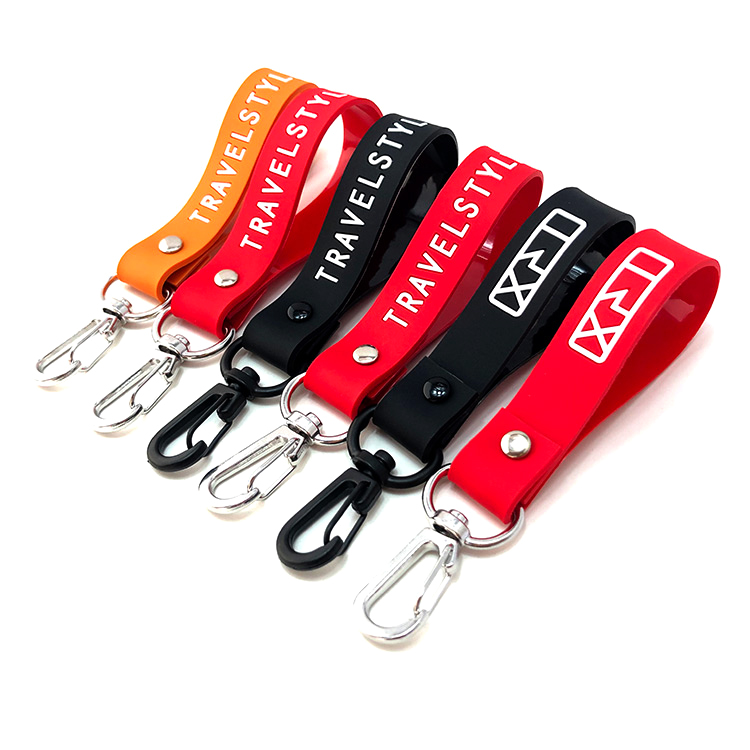 To those people who love outdoor sports, we recommend the carabiner keychain lanyard, which made of strong nylon and durable metal clip and split ring. It can holder your keys, then you can hang it on your belts, backpack or even your bike. Don't need worry they lose during your happy time.
There may be more fancy custom lanyards for keys in your mind, go and contact us, let's make it come true!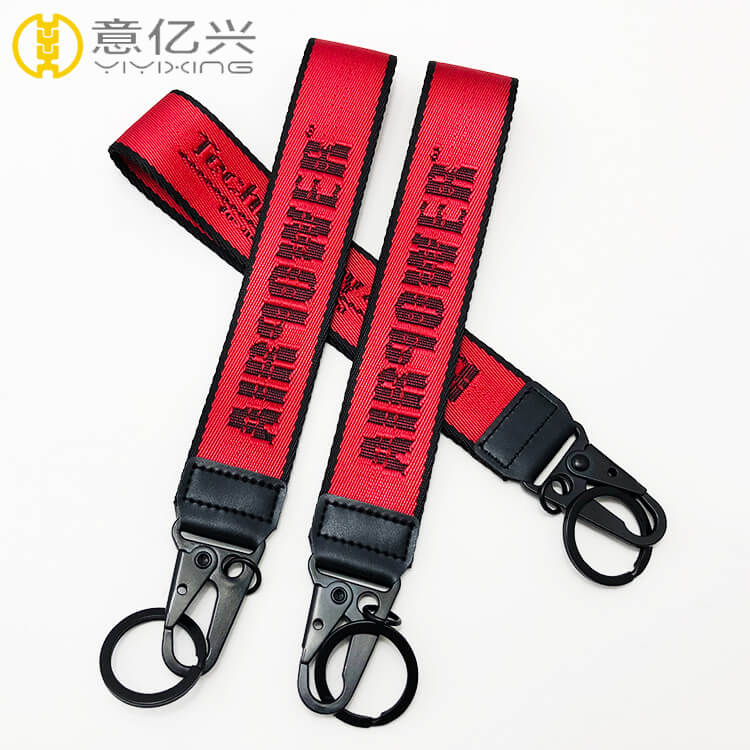 Contact Us