High-end lanyard printing : jacquard lanyard
The principle and advantages of the jacquard lanyard:
Jacquard lanyards currently on the market are relatively high-end jacquard lanyards. This is not only the reason for the price, but also the characteristics he has. The LOGO of the jacquard lanyard is made of high-quality polyester low-elastic yarn. The fabric structure is made of satin and plain weave. It is interwoven on the air jet loom. The fabric is then desizing, pre-shrinking, softening, etc. The breathability is particularly good, and the hand feels soft and smooth, and the pattern formed by the needle thread is long-lasting, so don't worry about it going out of time. The jacquard belt craft jacquard lanyards has a unique style, and the jacquard pattern has a three-dimensional sense of layering. It can be used with the decoration on the current national style clothes, and it will not be harmful. The jacquard lanyard is a handicraft that combines comfort, modernity and artistic sense. It can make people feel refreshed.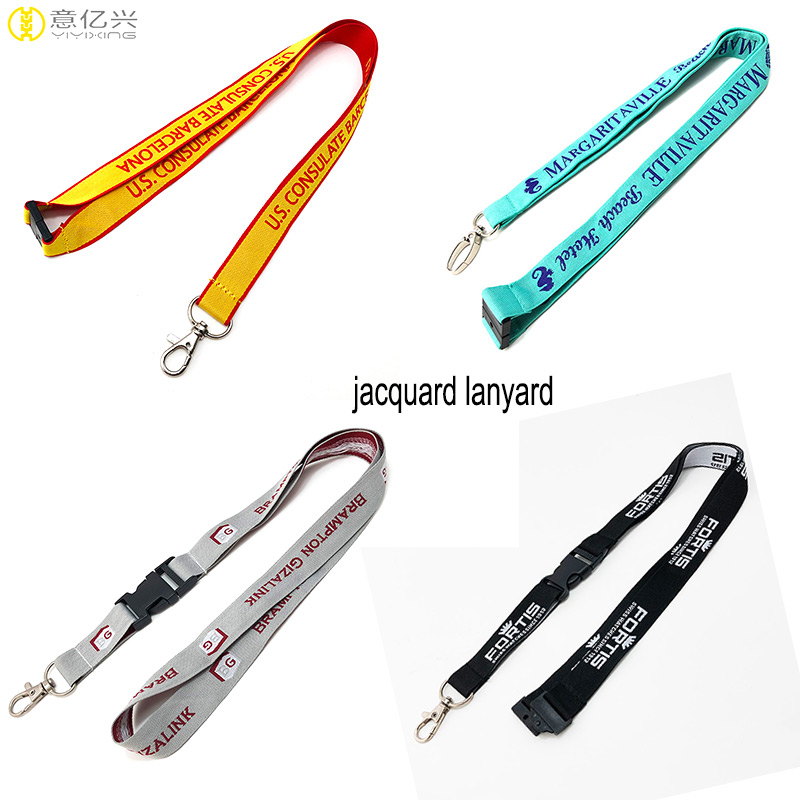 Jacquard is a jacquard device on the loom, which weaves the pattern on the cloth surface, with distinct and concave, strong three-dimensional effect, and is mostly used for dyeing. As technology advances, electronic jacquards are gradually developed and adopted.
Jacquard printing is mainly engaged in computer embroidery printing business such as clothing, handbags, shoes and toys.
Product Description for making lanyards printing:
1.Item: jacquard lanyard
2.Available Material: Polyester tape (Nylon, Satin, Eco-friendly material)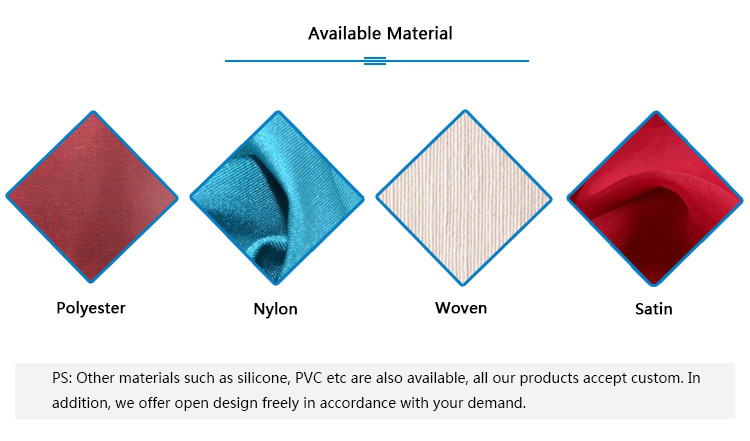 3.Available Size: 90cm length and 1cm/1.2cm/1.5cm/2.0cm/2.5cm/3.0cm width (Customized as requested)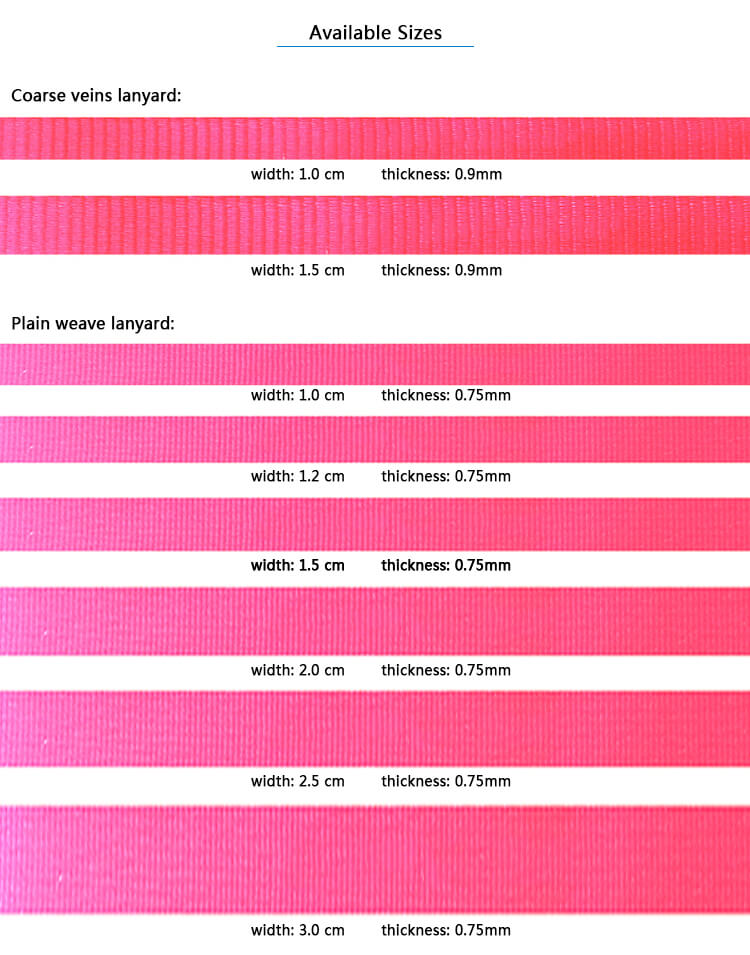 4.Color: Pantone color as requested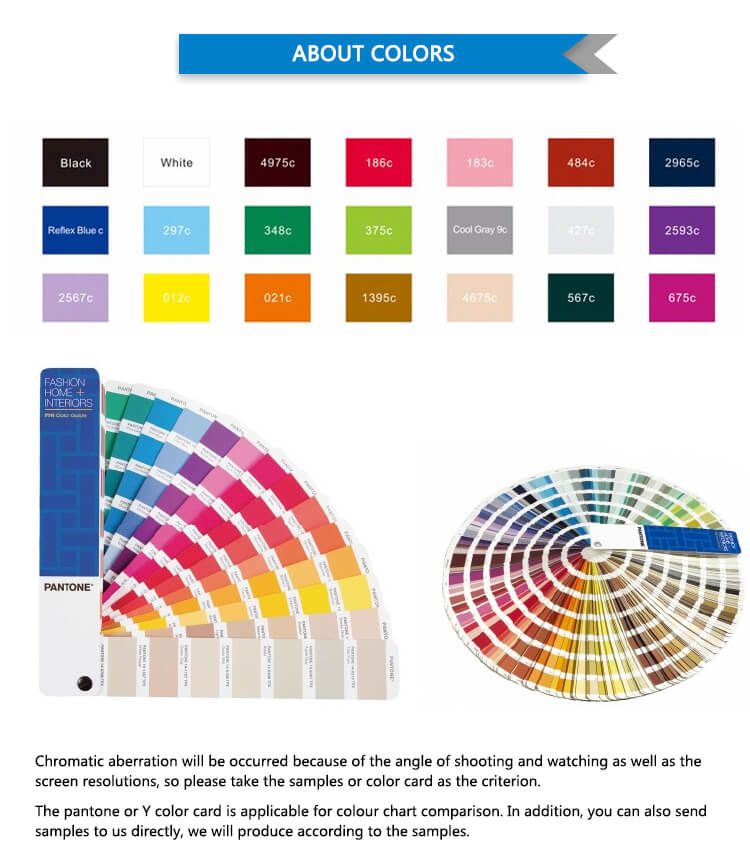 5.Logo Printing: jacquard printing
6.Other printing: silkscreen printing, heat-transfer printing(sublimation printing) embroidery, and woven, etc.
7.Accessories: Bulldog chip, key ring, D hook, lobster claw (lanyard hook), badge holder, release buckle, cell phone loop, compass, bottle opener etc.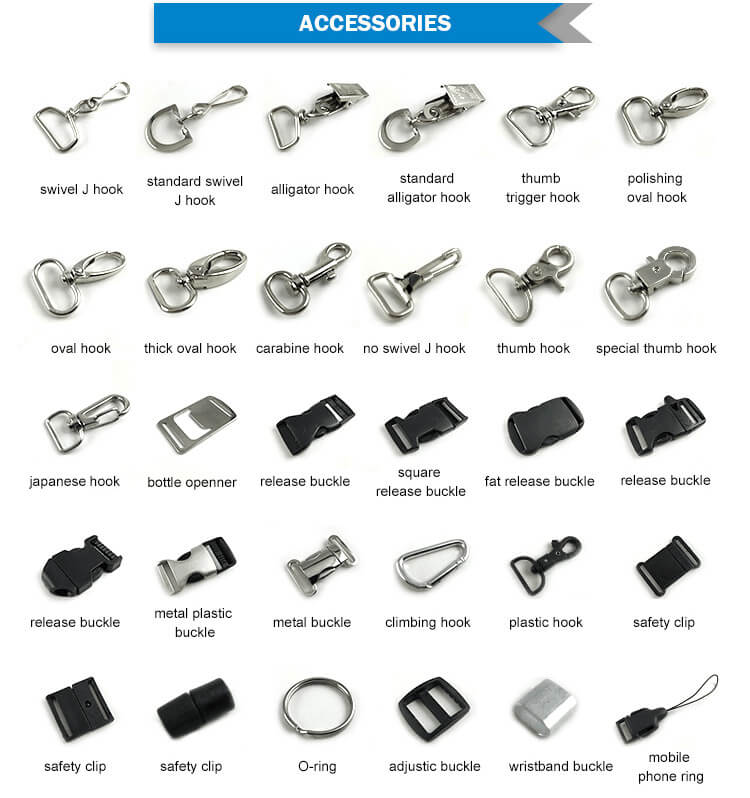 8.Usage: ID card, cell phone, badge, whistle, keychain etc.
9.MOQ:1000pcs per color(small trial order acceptable)
10.Production Capacity: 50,000pcs per day
11.Delivery time: 7-9 workdays depend on your quatity
12.Sample time : 1-3 days from stock, 4-6 days from sample production
13.Charge : Free samples, but shipping cost prepaid by the buyer
14.Payment Terms: T/T, L/C at sight, PayPal, Western Union
15.Package: 100-200pcs/polybag, 10-20bags/carton or as requested
16.Shipping Method: By sea, by air or door to door express delivery (DHL, FedEx, UPS etc.)
17.Service: OEM and ODM available
lanyard printing type: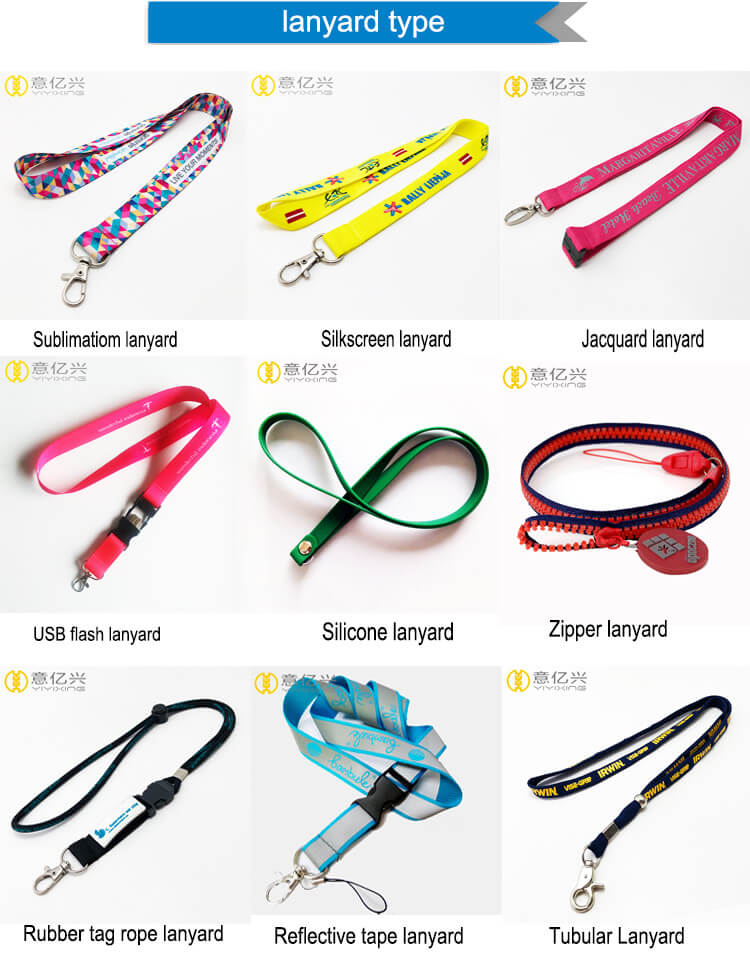 Contact Us