How to make personalized lanyards?
Personalized lanyards have become increasingly popular for businesses, organizations, and events. They are not only practical for holding ID badges, keys, and small items, but they also serve as a promotional tool. In this article, we will discuss the steps to make personalized lanyards.
Materials Needed:
- Lanyard material (polyester, nylon, woven fabric, etc.)
- Lanyard clip or hook
- Heat transfer vinyl or screen printing ink
- Vinyl cutter or screen printing equipment
- Heat press or screen printing press
- Computer or design software
- Transfer tape (if using heat transfer vinyl)
Step 1: Choose the Lanyard Material
The first step in making personalized lanyards is to choose the material. The most common materials used for lanyards are polyester, nylon, and woven fabric. Polyester is the most cost-effective option and is durable. Nylon is more expensive but is softer and more comfortable to wear. Woven fabric is the most expensive option and offers the highest quality.
Step 2: Design the Lanyard
Once you have chosen the material, the next step is to design the lanyard. This can be done using design software such as Adobe Illustrator or Canva. You can include your company or organization's logo, name, and any other relevant information. Make sure to choose colors that complement your branding.
Step 3: Cut the Heat Transfer Vinyl or Prepare the Screen Printing Ink
If you are using heat transfer vinyl, you will need to cut the design using a vinyl cutter. Make sure to mirror the design before cutting. If you are using screen printing, you will need to prepare the ink by mixing it and applying it to the screen.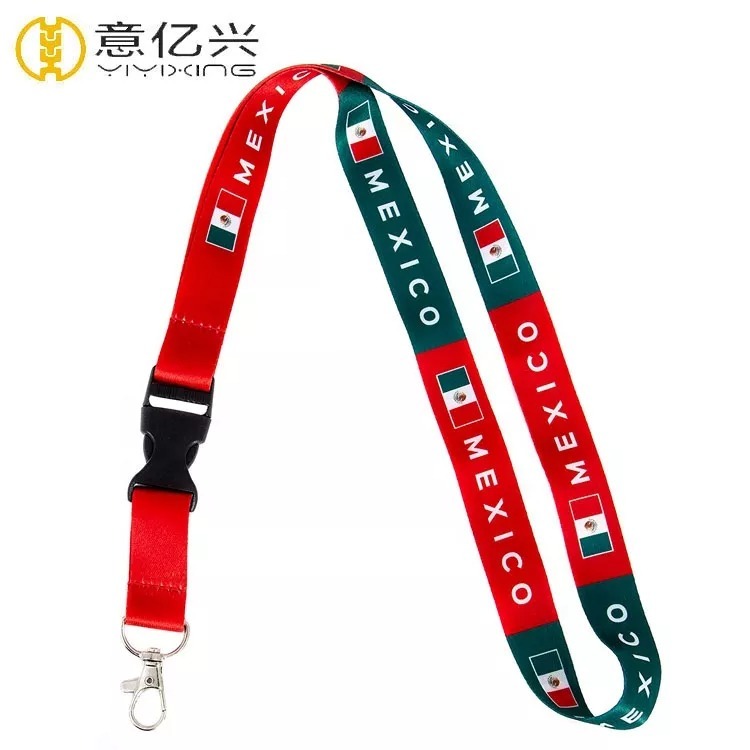 Step 4: Transfer the Design onto the Lanyard
If you are using heat transfer vinyl, use transfer tape to transfer the design onto the lanyard. Place the vinyl onto the lanyard and use a heat press to apply heat and pressure. If you are using screen printing, place the screen onto the lanyard and use a screen printing press to apply the ink.
Step 5: Attach the Lanyard Clip or Hook
Once the design has been transferred onto the lanyard, the final step is to attach the lanyard clip or hook. This can be done by threading the lanyard through the clip or hook and using a crimping tool to secure it in place.
Conclusion
By following these steps, you can easily make personalized lanyards for your business, organization, or event. Make sure to choose the right material, design a visually appealing lanyard, properly transfer the design, and attach the clip or hook securely. Personalized lanyards are a practical and effective way to promote your brand while providing a useful item for your employees or attendees.
Contact Us